Golden Goose has been one of my favorite affiliate networks in the last 6 months or so. Their platform has some really unique features you can't find anywhere else. Some of those features were not available last year when I reviewed them. Besides that, their offers are strong and solid, which is probably most important than anything else. At the end of the day, the networks that makes you more money wins your traffic.
I decided to arrange an interview with the CEO of the company to get more information about how they work, their unique advantages over the competition and to get a better panorama of the offers they manage, etc. Let's get started.
Please introduce yourself and the company
Hey Servando! First of all, thank you for your time. My name is Igor Kholin and I'm the CEO of Golden Goose. Let me say a few words about Golden Goose and who we are.
So Golden Goose – is a performance-based marketing platform for all participants in the global mVAS market. We are specialists in Mobile Content Offers for 16 years and we have experience on both sides of the mVAS market: we have been a content provider in the CIS countries since 2005 and in 2016 we have become a global mobile performance network.
For over 6 years we have been creating the global ecosystem of mobile traffic monetization based on DCB (direct carrier billing) for interaction between content providers, service providers, and mobile carriers on one side and media buyers, webmasters, and advertisers networks on the other side. We called this concept of combining all the key players in the mVAS market in one ecosystem – DCB HUB.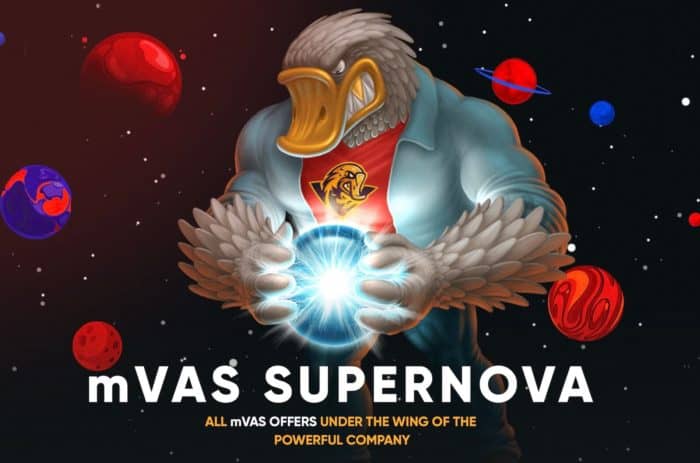 Where are you based (offices or Home office) and for how long have you been in this industry?
Golden Goose HQ is located in the USA, but we also have Golden Goose Russia is a local branch in Moscow from which it all began 16 years ago. We have been in this business for 16 years and this is our big advantage over our competitors in the mVAS market, as we understand the business needs of both sides of our market well.
We have been successfully working on the side of the advertiser in Russia and the CIS for a very long time, creating and promoting our own mVAS services, so we perfectly understand all the difficulties that advertisers face in our market – fraud, strict requirements for traffic quality and complex KPIs for user loyalty from operators cellular communication, etc.
That is why we easily find a common language with mVAS advertisers around the world. At the same time, being one of the largest Affiliate Networks on the international mVAS market, we understand all the difficulties that publishers face and try to take into account the needs of their side as much as possible.
Stepping aside from the last 12 months, do you attend any affiliate-related conferences? Which ones are your favorites if so?
Conferences are everything for us!
Before the Covid-19 situation, we constantly attended various conferences. Moreover, we organize our parties all over the world.
From our favorites, we will note such as Affiliate World Europe and Asia, TES, Affiliate Summit West and East, Moscow Affiliate Conference, and many others.
After all, conferences are a great way for networking, making new acquaintances, and relaxing. Of course, if you know how to combine both sides of life, work, and leisure
What are the main verticals and conversion flows you focus on at GG and why?
Golden Goose got two verticals Mainstream and Adult and we know how to monetize both of them.
We specialize in mVAS and we work with 1 Click / 2 Click flows. Also, we have Pin submits (prefilled and wifi) and Premium SMS.
We focus on mVAS because these are the simplest offers for a quick start, as well as offers with the widest target audience because the potential audience of mVAS offers are all of the subscribers of mobile operators, i.e. 99% of the inhabitants of the earth.
mVAS offers, unlike other markets, don't have holds and approvals, they don't have complicated flows and KPIs, and they do not have Statutory bans in many GEOs like crypto offers.

Do you have offers for both desktop and mobile devices or do you focus on some devices in particular?
Yes, we have both formats, but still more of a mobile format. The approximate ratio is 90% to 10%
What would you say are Golden Goose's main strengths or advantages over other platforms? What sets you guys apart from the rest?
I have already mentioned the DCB HUB concept when talking about our team, this concept lies at the heart of our platform and is its advantage. Cross-border trade is a global trend that has become mainstream in the first place thanks to the global development of the Internet.
Today, Internet users in South Africa or, for example, Argentina can use services and visit sites not only located in their national domain zone but also any other international resources. DCB HUB solves the problem of cross-border for the mVAS market, where a local player – the owner of an entertainment service created for one of the telecom operators in his country, gets access to thousands of publishers from all over the world and finds his target audience there.
At the same time, affiliates do not need to independently search for and conclude direct contracts with each individual local advertiser and solve the problem of cross-border payments, all this we take upon ourselves.
In addition, our focus on mVAS allowed us to create a platform that has a large number of tools designed specifically for this market. Our own anti-fraud system that allows you to fight against fraud, which has its own specifics in the mVAS market, built-in analytics for both advertisers and publishers, taking into account the specifics of our market. Your own free traffic tracker and much more.
Do you focus on smartlinks as well or mostly standalone offers? 
We have both tools in our platform, but the specifics of our market are such that it is better to focus on working with standalone offers. However, it depends on the type of publisher and for ad networks, we have excellent smartlinks.
Can you tell us some insights on what you've noticed works best for media buyers this year in terms of verticals, goes, or ad formats? Any current trends you've noticed?
I think Sweepstakes for ZA and the MENA region are the best ones lately.
At the time of publication, these offers are great: KSA 4942 4943 / ZA 4138 4272
Which types of traffic are the most common for your offers? 
Pop-up and push traffic are most typical for mVAS in Golden Goose, as well as pre-rolls and native. But some of our publishers drive some traffic from social networks, this traffic is the best for Pin submits.
Do you have any recommendations for new affiliates trying to promote your offers or apply to your network?
For beginners, we would like to say that they came the right way. After all, mVAS is the easiest vertical to start in traffic arbitrage. Also for newcomers in our social networks on a weekly basis, we constantly publish various collections of the most optimal offers to start, which we have tested ourselves.
Also, since last year, we have begun to develop a unique service, which definitely has no analogs in our market. For all offers in our system, each of the registered participants can see the average conversion rates and CR in the most popular ad networks, as well as see this for the creatives used for this offer.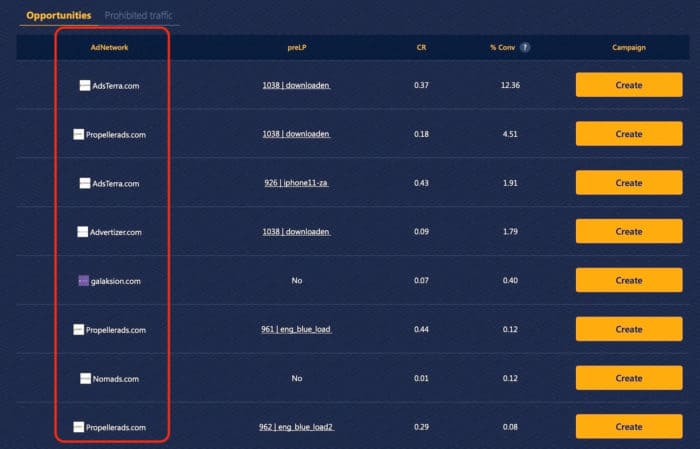 Soon we will launch analytical reports in which everyone can see recommendations in a simple and understandable form – which segment of their traffic is performing ineffectively, which devices have low/high CR rates, etc.
And of course, ask more questions to our friendly managers, they will definitely help with launching campaigns.
What are your payment terms? 
We know that cash is king in this industry. That's why we are the only company in the market to pay daily!
Please remind us how people sign up and if you have any skype, telegram, or social media accounts people could follow.
Golden Goose is featured on all major social networks and forums such as Facebook, Linked In, STMforum, Afflift, AffiliateFix, and many others.
For quick communication with our managers, we recommend Skype: ira_ira1055 or evgenia_larsson
Sign up here.
In conclusion, we would like to say: "Don't waste your time and grow your revenue under the wing of a powerful company. Join us!"