Update: The winner has been announced last Monday as promised! Read below to see if you won 😉
If you're an affiliate or e-commerce marketer by now you should have heard about the Affiliate World Conferences. It started back in 2014 with an STM conference in Bangkok and another one in London in early 2015, but after testing the waters the conference was consolidated by the guys running the StackThatMoney forums into 2 events that run every 6 months.
One is AWE, also known as Affiliate World Europe and that one happens around June/July. But the best one is AWA (Affiliate World Asia) and it happens in Bangkok at the end of the year.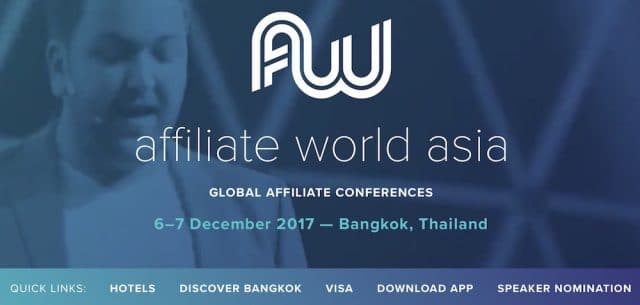 AWA 2017 is happening on December 6-7th at the same place as the last 2 years. The Centara Grand hotel is a great location and honestly I don't see any reason to change it. Last year I went to both conferences and a couple more but this year I've been focused on learning new businesses and moving to white hat waters while also traveling a bit with my family. So AWA is the only affiliate conference I'll be attending this year.
And you should come too…
Here's why 🙂
Because Bangkok
Honestly, I've been in several countries and I think Bangkok is one of the best places, if not the best, to run an affiliate meet berp.
Bangkok has the right combination of fun, price, weather and action that most affiliates love.
If you're coming from the US/Canada, or from any part or Europe you're going to be happy as you can enjoy the winter in a hot/humid place and feel like you're on vacations. In fact, many affiliates take a few extra weeks or the whole month until new year to chill and visit some islands or similar countries around Thailand for Christmas.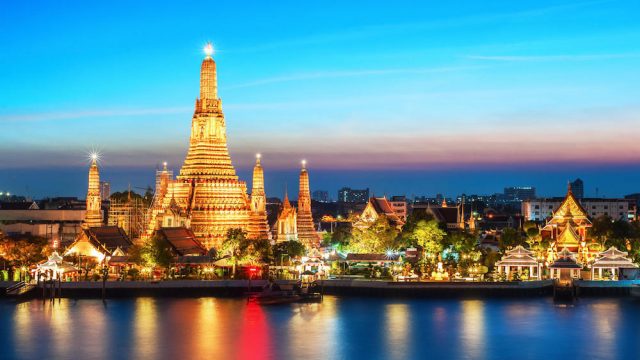 Also, if you come from America or Europe you'll quickly notice Bangkok has low prices and even I (coming from MX) feel like everything's cheap and comfy. Food is great as well!
And for a big majority of affiliates, Bangkok has a lot of night life, with bars opening til very late, night markets, clubs and other nasty things some of you love haha. Just make sure you ask for IDs 😉 Bangkok is the sin city of Asia for a reason.
The Speakers and attendees
Last year after attending several marketing/affiliate conferences I noticed each one has different audience targets.
Some conferences are aimed at advertisers and traffic sources, some are aimed at affiliates and publishers. Also, some are focused on general affiliate marketing while others might be very focused on specific offers and traffic sources.
Overall, if you want to meet up and brainstorm with tons of affiliates doing what you do, AWA and AWE are the best conferences out there. I can literally speak with friends from all over the world that wouldn't go to other conferences instead of just receiving cards from advertisers who have "the best exclusive offers with the highest payouts".
Besides that, the speakers are quite interesting. I'd say around 70% of them are great, and the rest are hit or miss, but every year the Affiliate Conferences team split tests and learns a lot about what works and what not, and they have been improving constantly with every conference.
Here are some speakers you might recognize if you're in the industry: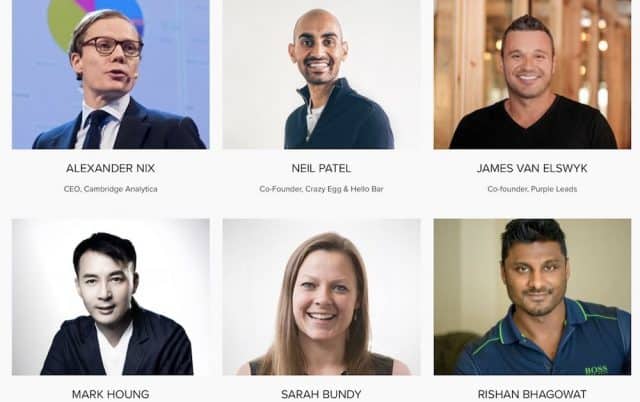 Last time we had the father of Cashvertising, one of the most famous books for direct marketers. Plus Neil Pateil and other white hat affiliates are always interesting to hear.
Oh, and the Shopify, Google and Facebook guys are always present as well.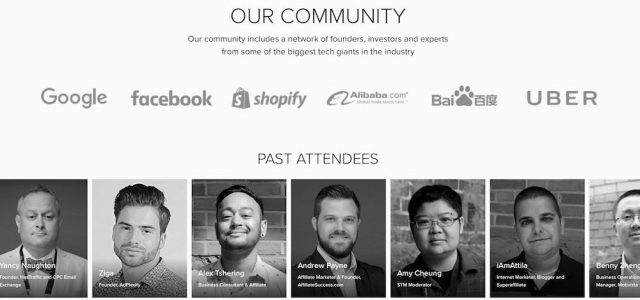 If you're running Facebook, Adwords, pop traffic, native, mobile, etc. you're going to be fine here. The conference now also covers things like eCommerce and bloggers, and it seems like crypto currencies will be the theme of the day this time (keep reading).
The parties
Both nights AWA will host drinks and networking parties for all the attendees. Last time it was a great place to have dinner and speak with friends, managers and some advertisers. This is something they've got right since the first time IMO.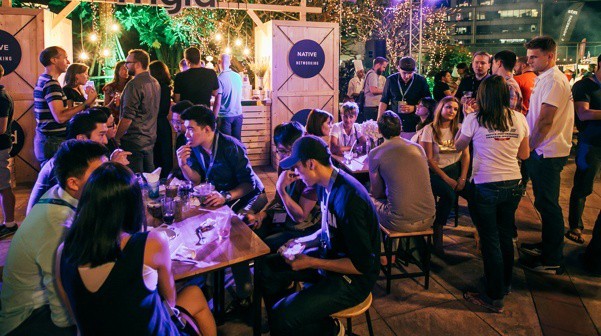 Plus there's always a lot of unofficial pre/after parties during the event. So make sure you arrive a couple days early and leave a couple days after to catch up with all the parties if that's what you like.
Bonus – Blockchain conference
I can't live a week without some affiliate asking me "are you into cryptos?" because obviously unless you live under a rock this is something that's booming and people with money don't want to miss out.
From what I heard crypto currencies were the theme of the day back in Europe and it's probably going to be the same in Bangkok. So, what should we do?
Well, it seems there's going to be a blockchain conference organized by the same team in Bangkok. It's going to be on December 4th, but there's still some info pending so stay tuned to know more about it. I don't even know what to expect from that conference but where there's money, there are hungry affiliates looking to get into the game.
With a yearly growth of 500% on Bitcoin, 300% on Ether and a market cap around 150 billion USD there's definitely money to be made, and you can lose it faster than your campaigns too. Should be interesting.
Giveaway time!
OK.As promised I'm going to giveaway to ticket for AWA in my blog. Tickets are priced at $699 so if you're still sitting on the fence this is the perfect opportunity to save $700 and put that money into a flight ticket/hotel and get your ass to Bangkok for a great end of year.
Or you know… more money for testing campaigns… it doesn't matter how you see it. The conference is 1 month and a half away, so I'll choose a winner next Monday October 16th.
To participate in the giveaway you just need to:
Share this post in your favorite social network. Preferably Facebook but others will do.
After that, leave a comment below and mention where are you from and why you want to go to AWA? (what are you currently learning or expecting to learn?) e.g. My name is Servando Silva, I'll be flying from Mexico to Bangkok and I've been learning eCommerce on FB for the last 6 months. I'm looking to learn more about Ad optimization and scaling.
Something like that will do. No need to write more than a couple lines in the comments. Don't forget I'm announcing the winner next Monday 16th, so make sure you participate before that.
WINNER UPDATE: From 11 people I've just randomly selected a winner! Nemos, please find more information in your email so we can process your ticket. 
Thanks everyone for participating!
Talk to you next week. We've got a very interesting interview coming 😉