As promised last week, here's my quick experience at Affiliate World Asia (AWA) which happened last month in Bangkok, Thailand. For all those affiliates or people in the industry who want to leverage networking, this was a great event to attend.
Affiliate World Asia was the first of the Affiliate World Conferences organized by the guys from Stack That Money. After a smaller event in Bangkok back in 2014 and the STM London event in March 2015, they decided to go pro and start the Affiliate Marketing Conferences so they could do a couple of big events every year, and I think so far they have been doing it great.
There are a few things to improve but overall it's quite a good event especially because is mostly attended by affiliates. Not only networks or advertisers like sometimes it happens in other conferences, but of course it all depends on your objectives.
I decided to arrive a few days early to visit some places in Bangkok and have a look around the city with my girlfriend. I like to understand how to get around and where to eat, how to transport, etc. before any event just in case I need it. Besides I hate arriving the same day any event starts or even 1 night before because if anything happens (flight delays, etc.) you can always have time to solve it without too much pressure.
Anyways, I'll do a quick recap of what happened every day in my perspective focused only on the event because if I wrote about the whole trip this post would be massive.
Day 0 – Registration and pre-parties
Day 0 is the day before the event started. The conference was held at the Centara Grand hotel in the Centara World plaza and I was just a couple stations away form it by BTS (great way to move around). If I was in another country I'd probably walk 10 minutes but because it's Bangkok I preferred to take the train and avoid sweating like a pig.
Registration started 1 day before the event and I arrived around 1pm and got my pass in just 1 minute. There were a dozen affiliates around but besides Charles and Taiwo I didn't recognized anybody else. Later I heard most people were doing the registration on day 1 because they hadn't arrived to Bangkok yet.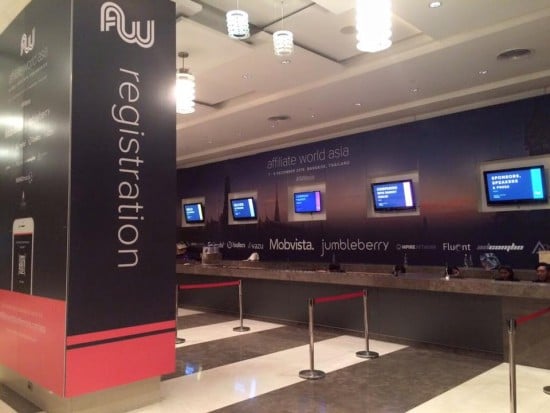 After my registration I went to have some lunch with Taiwo at Siam Paragon where we had a quick chat and then off to do some tourism again.
Later I attended a small party organized by Charles for his Affcelerator students. We were around 25 people in a bar and it was good talking to other people from the workshop and new people from different parts of the world.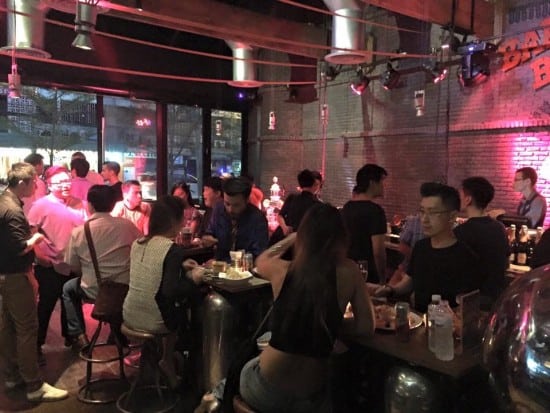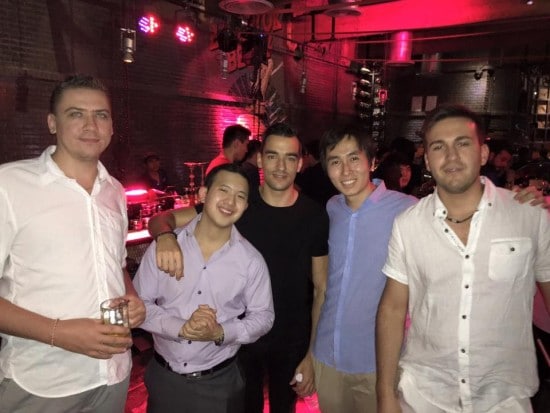 Overall I can say it was good as we shared some good info from different traffic sources and verticals and it helped me build a little bit more the relationships with several affiliates doing similar things.
The only thing I can remember here is that the music was a bit loud for my taste. This is normal in many parties but since the Affcelerator parties are a bit more private I think having different music or something a bit more relaxed would be better. The DJ was really pumped up though.
After that we wanted to attend Clickdealer's private party but were were starving, so we got some traditional Thai food and shared everything cause we had no idea what to order.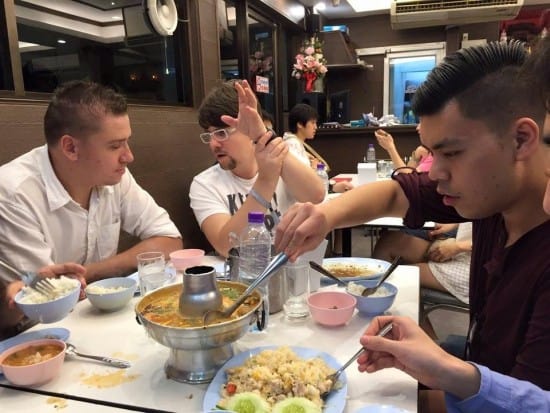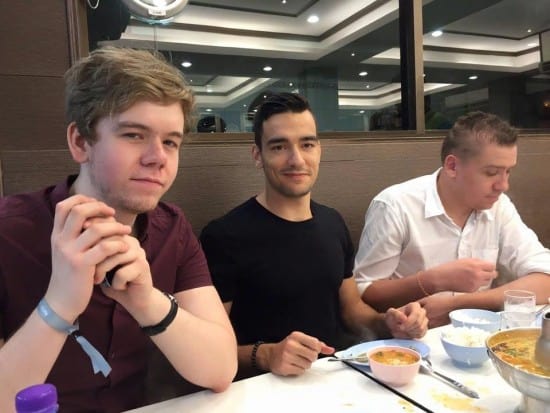 After that we went straight to Clickdealer's party (I couldn't attend their scavenger hunt because I had other things planned during the day) and they had a really nice rooftop at floor 58 or 85. You know a building is tall when you're in Bangkok and the air is a bit cold while a few floors down it's super hot.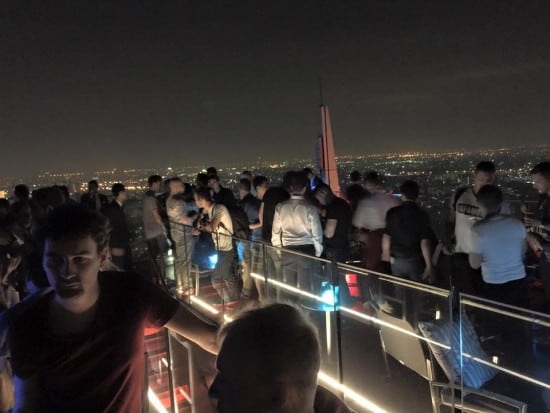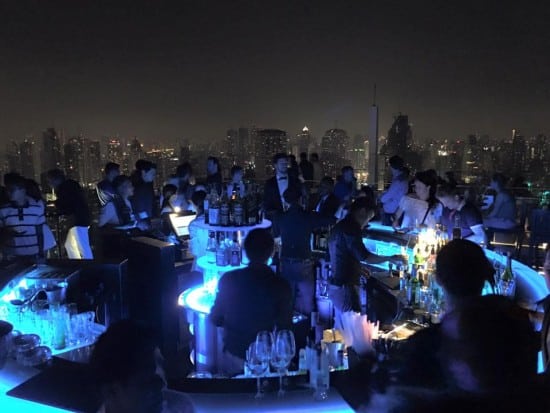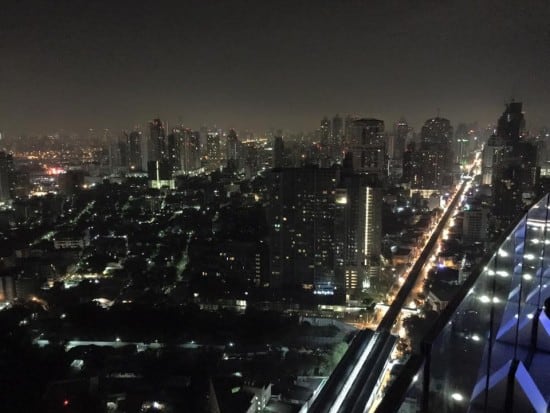 I was able to speak with different guys and a couple of advertisers there, and although I knew my manager wasn't there I still had good service from everybody else. Thumbs up to Clickdealer for arranging the scavenger hunt and the pre-party!
After that I went back to rest and get prepared for day 1.
Day 1 – Speeches, Market tables and networking drinks
I felt STM London was pretty crowded and I couldn't believe how there were around 500-600 affiliates gathered in the same hotel, but Affiliate World Asia was even bigger. With more than 1,000 attendees it sure was packed and it was difficult to talk because of the noise.
I arrived just in time for the first conference and then went out to find some of my managers from different traffic/CPA networks to say hi and arrange meetings.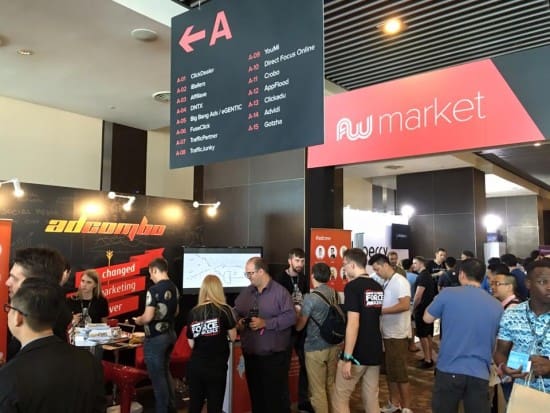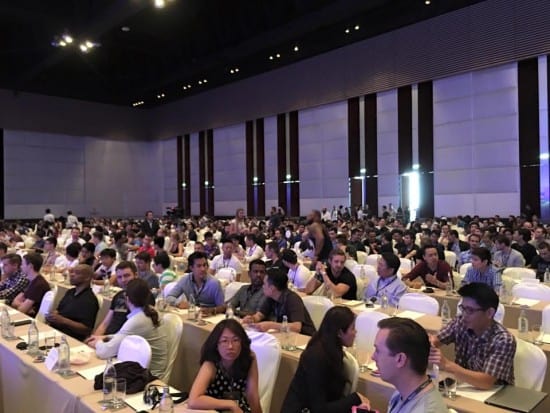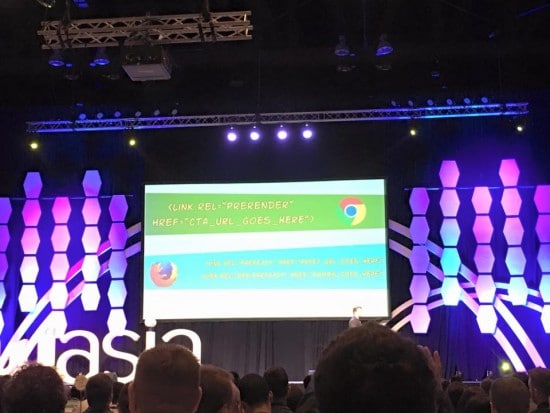 About the speeches I have learned to have very low expectations in pretty much any event. Unless it's a workshop or something private, most of the speakers won't say much about their methods or strategies unless they're talking about building things or growing their businesses. I'm not saying it's a bad thing, but it all depends on your level and what you're looking to achieve. Speeches are great for motivation 🙂
There were a couple of speeches that were quite interesting though. And some of them were pretty bad and definitely not targeted at the audience. If you attended AWA you sure know who I'm talking about.
I went out a couple times to get some air and visit the market tables in order to speak with my managers while others were at the conference.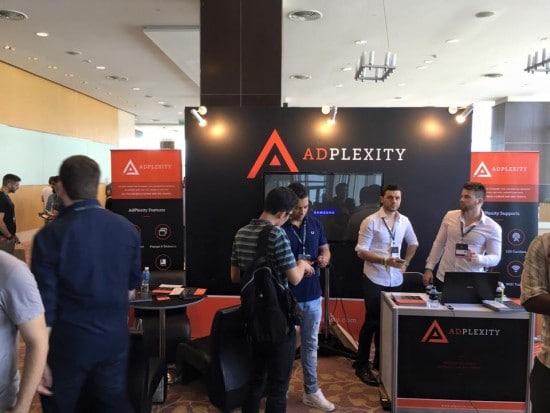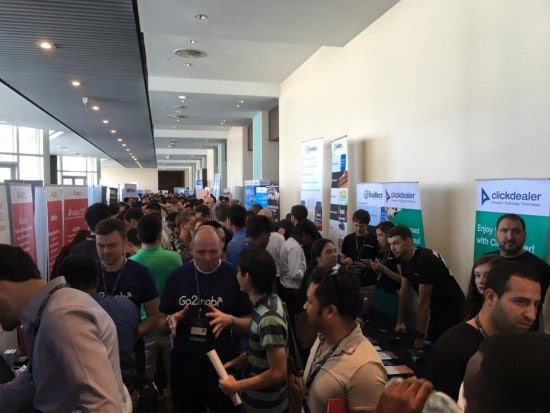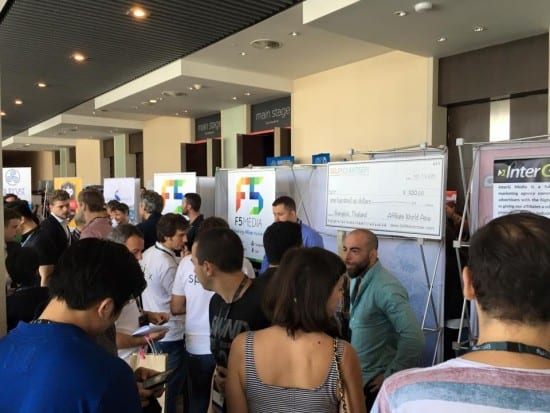 At the end of the day there were a couple of sponsored drinks. One was sponsored by Clickdealer and the other one was sponsored by Go2Mobi but I decided to skip the parties and go back to my AirBNB to go out and have dinner with my gf.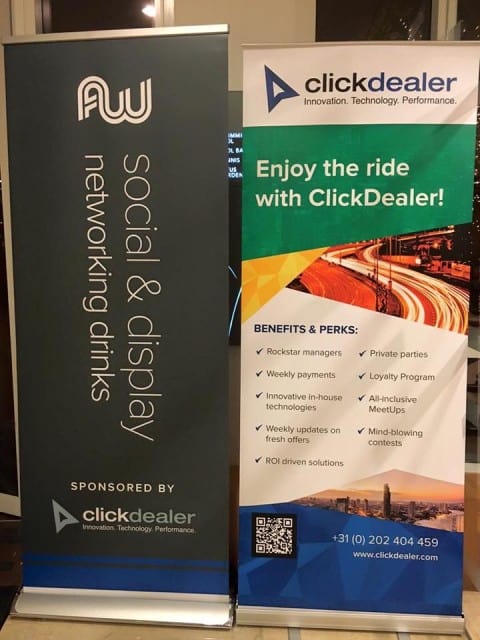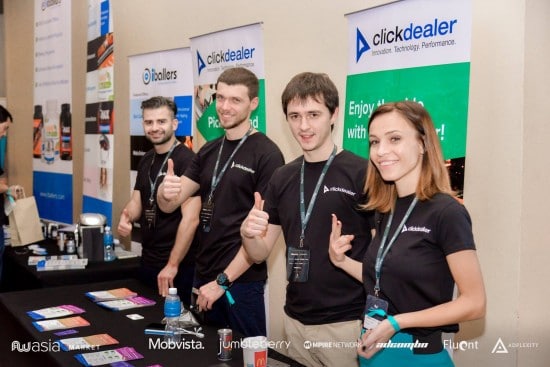 Day 2 – Panels, Speeches and Networking Drinks
Day two was interesting. The STM guys arranged several speaker panels where they discussed different things from growing your business to 8 figures to dominating Facebook to mobile strategies and more. At first I was skeptical but there were a couple panels that ended up being interesting.
I also received my marketing kit with notebooks, pens and other stuff including a Hangover kit from the Mpire network guys. Glad I didn't have to use it because some people were really drunk and woke up at 1pm.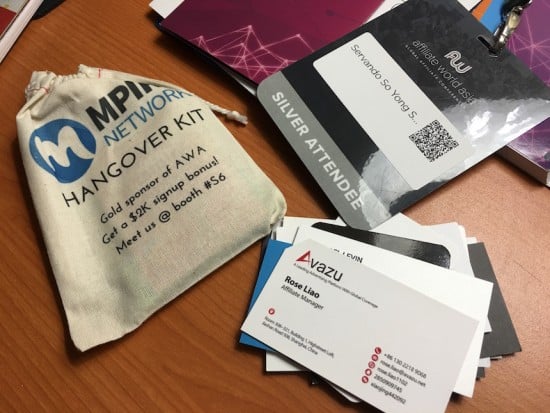 There were a few speeches before the panels including the Charles NGO, Jumbleberry  and Gerard Adams. One of those was the worst speech in my honest opinion (and several people told me the same) but I won't call any names publicly. Let's just say nobody knew what he was talking about and how it could relate to the industry at all…
After that we had the panels about Outsourcing, Facebook and Social Reach and finally Scaling your business to 8 figures. I couldn't attend the last one but the panels were good. It was interesting to see 2 of the Facebook reps getting hammered with a few questions from the affiliate perspective and also from the Teespring guys. They also gave back a lot of feedback on what's working now for ads and how they're still struggling to make Instagram Ads work, but they're improving steadily.
Of course, this all applies if you want to run white hat on FB… which is actually a good thing but most affiliates want to run some dark sh*t as it makes a ton of quick money.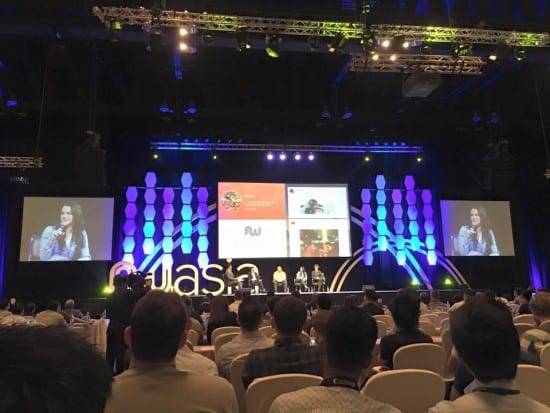 I got to meet Bank, an affiliate marketeer and old friend I interviewed a few months ago.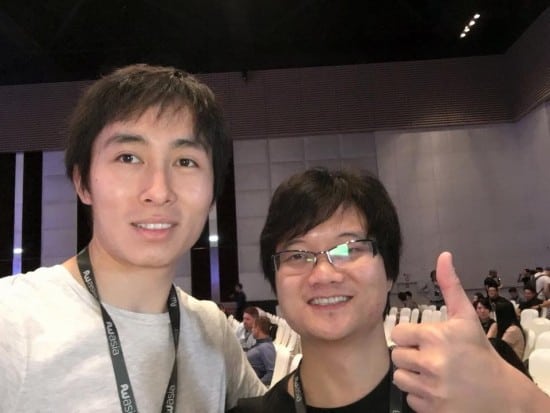 Also Bruce whom I met back in London and brought his crew to Thailand.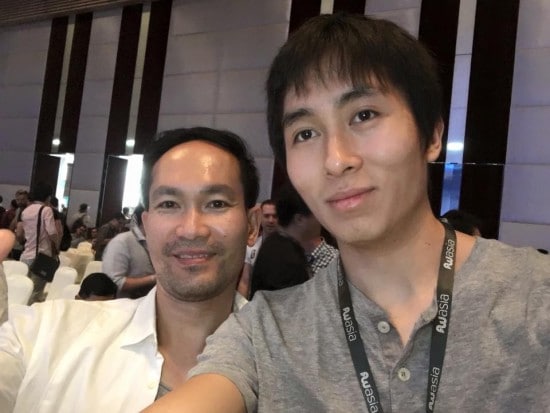 I had a small meeting with the guys from RevenueHits/Selfadvertiser to talk business and have a few drinks at the rooftop of Centara. It's got a really nice view BTW.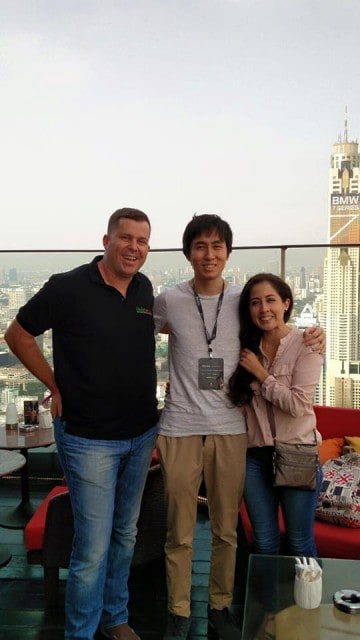 We also arranged a quick lunch with several friends and went to Central World to have some Thai food (now recommended by our Thai affiliates) and I think that's the restaurant I liked to most during the event.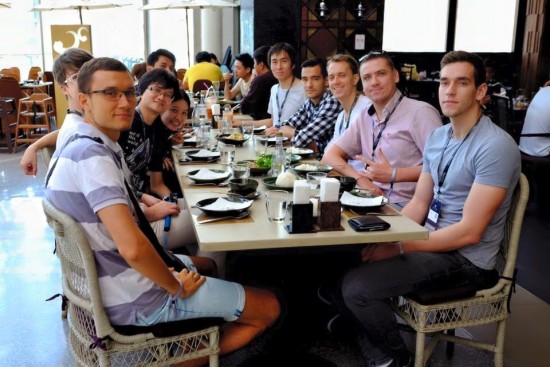 There was a small meeting after the panels but I decided to bail and go back to my place to get some work done and prepare for the party at night.
I also arranged dinner with the Yeahmobi crew were we got to talk about a lot of things in the industry and also personal things while we had some Korean BBQ. Then off to a quick nap and back to business!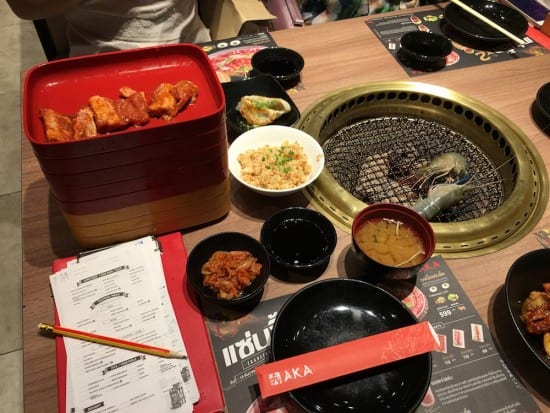 At night there were 2 parties pretty much in the same place. One was sponsored by iBallers and the other one sponsored by Avazu. It was packed and super loud, but as long as you were in the terrace it was decent enough to be able to talk with somebody else.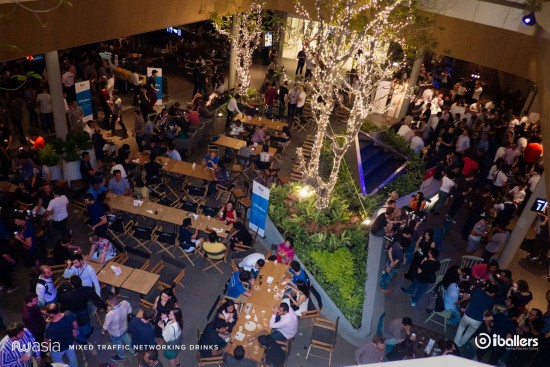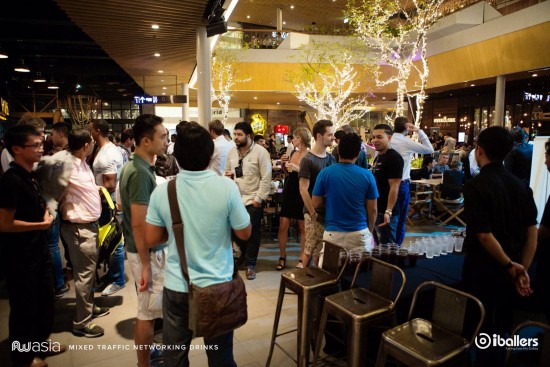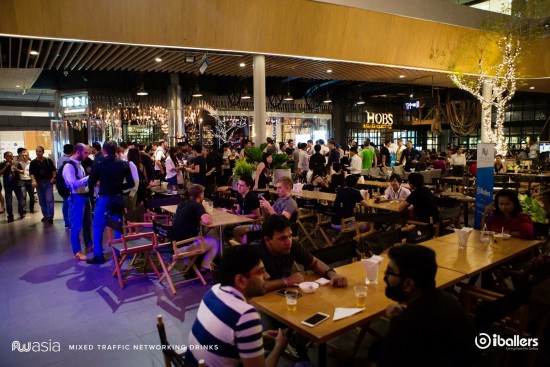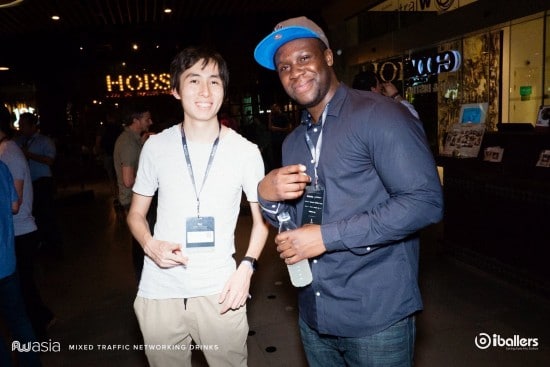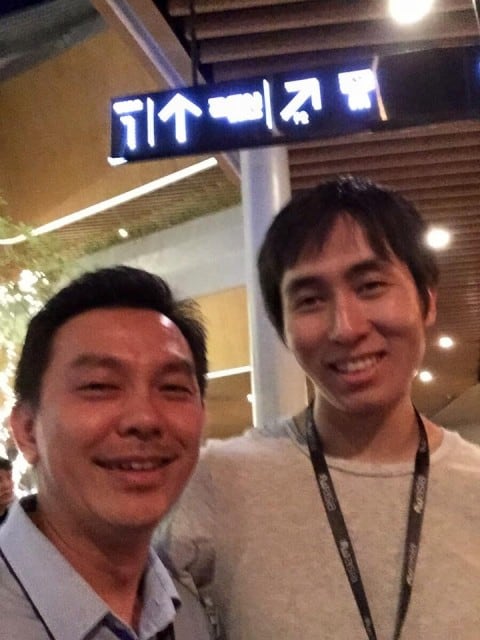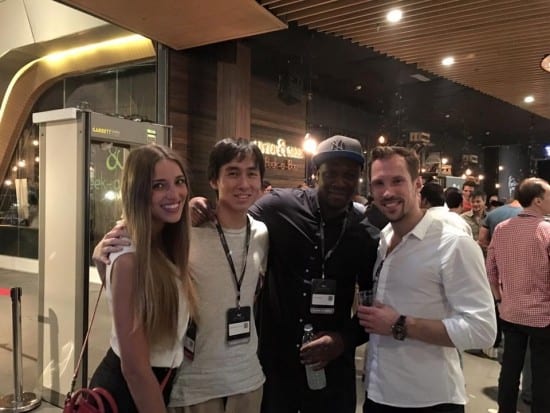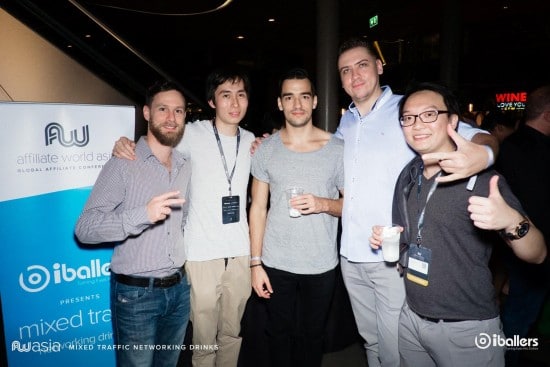 I got to meet a few more friends at the party and talked a lot with some of my managers so it was worth it.
After midnight I was tired and while some people wanted to move the party to another bar I just decided to go back to rest and be ready to go out during the last day.
Day 3 – AMC Live and Mundo Media Afterparty
Since day 3 was focused on the Affiliate Mastery Course (AMC workshop) I decided to skip it. I'd recommend you to attend it next time if you're new and don't know where to start as I heard they showed off a few case studies and guides.
I just went out to visit a few parks and walk a lot under the sun and at night we had the "Blind Tiger" party sponsored from the guys at Mundo Media.
I didn't know what to expect from that party because their video ads were so weird but at the end they managed to pull a very interesting party with good music and a nice place.
A bunch of affiliates, a lot of ladyboys, a blind tiger, some Chinese clothes and a lot of drinks. What else could you ask for? haha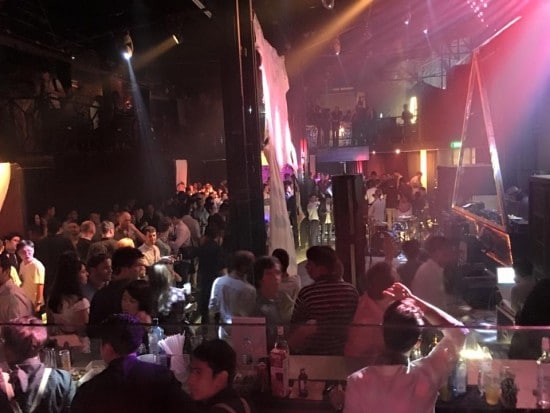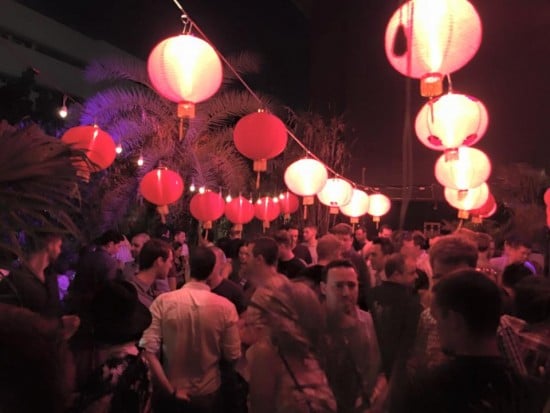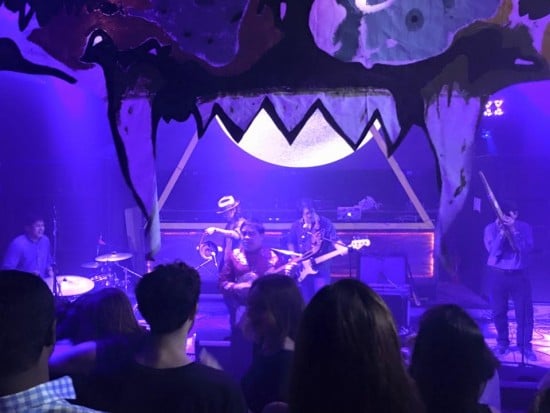 That was pretty much my experience. While I expected to have a couple extra meetings after the event, it turned out most people were either flying back to their home right after the event or many affiliates just went to the Thai beaches to stay until Christmas.
My girlfriend and I decided to visit a few more places around Bangkok and then we went to Singapore for another week and finally came back to Mexico before Christmas. I even lost a flight but that's another story…
I enjoyed that event a lot and because it was my first time going to Thailand it was quite interesting. I decided to skip Vegas because after Thailand, Singapore and a Christmas trip with family I was just too tired and wanted to start the year super hard and with lots of energy. Hopefully the next one in Berlin will be even better. Who's attending?
Internet Marketing trends for 2016
I'll end up this article with a few trends I saw in Bangkok so you know where the industry is moving.
First of all, you must know that there's money to be made in all types of traffic and verticals, but there are always a couple trends per year that explode making a few guys very rich and getting banned everywhere LOL.
So there were a lot of affiliates out there including PPV, Facebook, Adwords, DSP and display, etc. Heck, there even were bloggers in the conference which wasn't common in London. However what I heard the most was:
Affiliates running PPV/pop traffic that wanted to move to Facebook and finally dominate it
Affiliates running anywhere that wanted to get started with Native Advertisement
From my perspective, Native will be a big trend for 2016-2017. Facebook has always been big and every is harder to enter. But they've been there for years.
However Native ad networks have been for a few years only and you'll hear a lot about them in the next years. I can pretty much guarantee it. There's good money to be made there and if you want to get started, do it ASAP while the wave is growing.
There's another good trend that has been appearing the last couple years which is to run Facebook ads with shopify stores or Teespring. That's almost white hat on Facebook and some people are doing 4 figures per day, so you can earn good money with "white hat" practices there too.
Focus on one traffic source and dominate it.
Talk to you in the next one!