What's up? This is the second episode of the Affiliate Marketing Interview series. If you haven't read the first one, what are you waiting for?
I first met Bank almost a year ago when I was reading a lot about PPV to expand my knowledge on the traffic sources I was working on. I've been working with pop and redirect traffic sources for a year and a half, but when you try to work with desktop (not mobile) traffic sources the names are totally different.
The biggest ones in the PPV industry are Lead Impact, Traffic Vance and 50onred. I dedicated a few weeks back in December to spend money on them and learn how they worked. At the same time, I found Bank's blog and bought his PPV guide to get started.
He also wrote an interesting case study on Luke's blog explaining how he made $4,000 with adult dating offers and PPV traffic.
We've been talking the last few months sharing ideas and strategies and finally I decided to ask him for an interview in my blog. It should be an interesting interview and we're seeing each other in December for the Affiliate World Asia Conference.
How's this interview going to work?
Bold text means I'm asking a question. This is Servando and I'm curious 🙂
Classic text means Bank is answering my question.
Italic text means I'm adding a comment after his response. I like to add comments.
Easy, right? Let's get started!
Meet Bank from Thailand
1. Hey, Bank. First of all, thanks for sparing some time for this quick interview. Could you introduce yourself for the people who haven't heard about you already?
Hello, Servando readers! My name is Bank (yes, that's really my name!). I'm an affiliate marketer from Thailand. I've been working in this industry since 2008, when I was in college. My favorite traffic sources are PPV and Facebook ads. I also blog at http://alchebank.com/
2. How does it feel to have the word "Bank" in your name? Are you banking hard?
Actually, it's a VERY famous name in Thailand! You can find many "Banks" here. When I was young, I didn't like this name because there are so many people named Bank. Anyway, when I grew up and started making money I really loved this name. It represents who I am. You can deposit your money with me, but I'm not sure whether you can withdraw it or not (Just kidding!).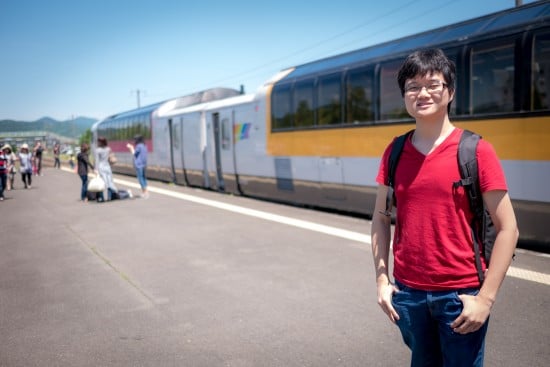 3. How did you first get into the affiliate marketing world?
I firstly blogged about Robocode because at that time I loved playing it. If you don't know about Robocode, it is a programming game where you write code to build a robot to fight with another robot. When my friend found my blog he recommended me to place Google AdSense on my blog. Yup, I made some money!
When I made the first dollar, I Googled more about it and found that many people were making money from Google AdSense. At that time, exchanging "Clicks" within the Flixya website was very popular. People would place their websites inside their profile in Flixya and ask other people to go to the website and click on the Google Ads. I made a lot of fast money from this method – but at the end, Google banned me!
Servando: typical story man. Don't ever try to game Google unless you're ready with multiple accounts and you've got the mentality to deal with constant bans 🙂
This experience taught me that making money online is possible, so I started learning it seriously. My next stop was Amazon. I created tons of niche sites and attached them to the CO.CC domain. At that time, CO.CC had a very high ranking in Google. I bought more than 2,000 domain names from it and wrote a program to automatically create tons of niche sites with these domain names. I was making more than $10,000 per month from these niche sites. It was a very big number for a university student in Thailand.
Servando: Amazon almost always comes after Google. We're definitely seeing a pattern here.
Again, Google deindexed CO.CC domains from the search engine. My revenue went back to zero in just few nights, because my free traffic was gone. I had to go back to square one.
Servando: yup, this is like a dejavu!
I didn't like Google anymore because it changes its search algorithm too often. So I started learning about paid traffic and finally I ended up reading about making money from CPA networks.
4. OK, let's get to the affiliate stuff. What kind of offers do you love to promote, and what kind of traffic do you run? Has this changed in the last few months?
I love promoting health and wellness offers because they are high-demand consumer products. T-shirts are also another thing I love to promote. I use PPV and Facebook ads as my main traffic sources. I've been using PPV to promote these kinds of offers for almost two years. I started learning Facebook traffic a few months ago.
Servando: I never tried selling T Shirts outside of Facebook, but sounds like an interesting strategy, 
5. Show us some numbers. What was your best day?
My best day was with Teespring. I can't find a screenshot because I can't select the earnings for a specific date on Teespring. I captured the number of t-shirts I sold and posted the number on my blog last month. I sold 191 t-shirts in 1 day and earned around $2,865 (that's $15 profit on each shirt).
6. What was your worst day ever? Was it because of an error on your side or was it the CPA/traffic network?
I can't remember the exact number, but it was negative. I don't know where the problem originated, because my campaigns at the time usually gave me positive ROI but the conversion rate that day sucked and I didn't know why. Anyway, occasional bad days are just a part of the game. Everybody in this industry has faced this situation before. The same traffic sources and the same offers, but different results.
Servando: True. Although I have had some really bad days when I screw up the settings in the tracker or traffic source.
7. If someone wants to launch their first campaign, what would you recommend they do? 
First, select only one method – and stick with it. Servando: Attention readers! This sentence alone will help you be a lot more successful.
I've done many things to make money online – lead generation with PPV, sold t-shirts using Facebook Ads, used mobile applications, sold info products, sold Software as a Service (SaaS), and e-Commerce.
This was a mistake.
In fact, you can make MILLIONS from doing only one thing from the list ABOVE if you do it intensively. A friend of mine is making almost $40k a month just from Shopify. Another friend is making more than $20k in profit just from PPV. Another entrepreneur I know is making $4k a day from mobile apps alone.
I know many newbies who recently started their internet marketing business and they want to make money FAST. When they see people making money from PPV, they jump on it. Three days later, after they don't see conversions, they move to a new market. They hear that making money from Teespring is easy, so they try Teespring. A week later, they quit and try something else. It's an infinite loop.
Servando: man, you're reading my mind already. Jumping on from a business to another to another because they're waiting for a silver bullet to solve all their money problems so that they can finally push a button and make money while they sleep.
The key is to stick with just one thing and make it a success. If you think you've tried it enough but it still doesn't work, then change it. But, make sure that the word ENOUGH means you have done things properly.
8. Do you offer a course or guide to help people learn PPV marketing faster than reading forums/blogs?
Yes. I offer the PPV Profit System. It includes about 70 videos that help you learn to start making money from PPV. BTW, I'm now focusing on Shopify, and I rarely create new PPV campaigns, so the content may not be up to date. Anyway, it's one way I still use to create and maintain my existing (profitable) PPV campaigns.
9. Name a traffic source you'd recommend to get started:
I'll name a few: TrafficVance, 50onRed, LeadImpact, ZeroPark, and definitely Facebook.
Servando: I'd like to add just a quick note about Facebook. Facebook is a great traffic source if you're promoting physical products or "white hat" campaigns. However, if you're planning to direct link CPA campaigns on Facebook you'll hit a ban wall pretty soon.

10. When you were starting out, what was the key to your first successful campaign?
The most important key was finding the right market.
When I started PPV, I created many campaigns to promote offers. When I found a profitable market – and I mean profitable market, not profitable offer – I stuck to it and sent huge traffic to that market. Now, I've run many PPV campaigns and promotions in just one market. It's generating income for me passively, and I rarely check it.
It's the same as when I started Teespring and Shopify. I spent more than $2,000 and launched more than 100 campaigns to find one profitable market. Now, I just promote products in the market I found.
Servando: $2,000 spent and 100 campaigns. Take note my readers. Don't get depressed when you spend $50 in just 2-3 campaigns and none of them work. Go big or go home.
So finding the right market is the most important part of being successful in the long term.
11. How much did you spend to create your first profitable campaign? Many people would love to know how much they need to invest to get started
When I found my first profitable PPV campaign, I spent around $2,500. Recently, I spent $2,000 to find my first profitable Teespring campaign.
Enough said. This should give starters a good idea of the budget they need and the number of campaigns they're going to launch and fail before getting profitable.
12. How many hours do you work, on average, per day/week?
I work around 7-8 hours a day.
13. Can you work even when you're traveling around the world? Any suggestions?
I rarely work while I'm traveling. I always bring my MacBook Pro with me, but I rarely use it to work. I'll work only if my campaigns have problems.
I think you shouldn't worry about work while you're traveling. It's time for relaxing! So enjoy the holiday and absorb the culture of the place as much as you can. You can make money when you come back home.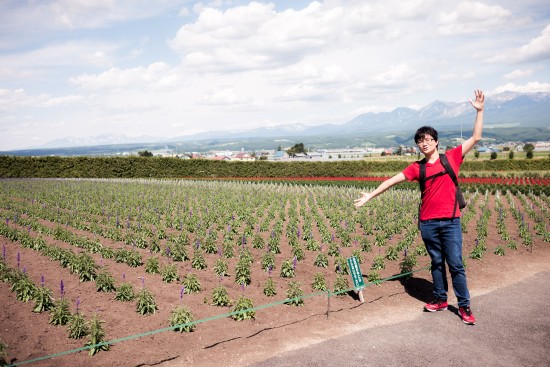 14. What do you think was the key to going from 2-3 figures per day to 4 figures per day?
I think the key is not to be lazy!
I'm serious. When I made 3 figures a day the first time, I felt very comfortable. Making just $3,000 profit a month is more than enough to live in Thailand. You can stay here almost a year with that amount of money. So, I felt very lazy and rarely did nothing to scale my campaigns to the next level.
If you want to move from 2-3 figures a day to 4 figures a day, you need to get out of your comfort zone.
My trick is to find friends who make 4 figures a day. I have many friends who love making money. Most of them hit 4 figures a day. When I see how their numbers keep increasing, I automatically get myself out of my comfort zone. I go back to work and try to reach those numbers as well.
If you want to step up your game, you need to network with people who are better than you.
Servando: definitely. Nothing pumps you more than working with other people doing the same you do and earning a lot more than you do.
15. Is it too late to get started in PPV marketing?
I've been asked this so many times. It's not too late, and I think it might be easier than before because many people have left PPV. I found my earnings from PPV last month had increased while I did nothing. I think that after many competitors left, I got higher traffic volume at cheaper prices.
So, it's not too late.
Servando: Honestly, I just asked this question in the interview because so many people ask me the same question every week. Nothing is dead if it works for others. If everything you do and fail makes you think the market is dead you'll never be successful.
16. Aside from money, which things keep you hungry and motivated?
Definitely traveling. I love traveling and seeing different places.
17. Can you name 2-3 books you've read lately to be a better affiliate?
I love Essentialism, The Power of Less, and DotComSecrets. The first two books are about productivity. The idea of focusing on one thing at a time is from these two books. The other book is about internet marketing. You can learn a lot about the sales funnel and how to write good copy.
18. Which offers do you recommend to get started?
It's a difficult question.
Personally, I ask for a list of the top-performing offers from my affiliate manager. You can do that, too. It's a good way to start. If you do Teespring, I think they provide stats about their market, so you can sell a lot of t-shirts as well. Check which ones are good at the moment, then test them.
Servando: Top offers is the best way to get started. As for Teespring, there are several spy tools (although most of them have been discontinued) to get some ideas and inspiration.
19. Do you run desktop campaigns only, or do you also run mobile campaigns?
I mostly run desktop campaigns.
Servando: I'm going to try and guess the reason behind this is because PPV traffic sources use toolbars that don't exist on mobile devices 🙂
20. Name 3 of your favorite CPA (not traffic) networks?
Mobooka, Convert2Media, and Above All Offers.
21. For starters, which forums/blogs do you recommend that others read?
Definitely my blog! I'm addicted to reading Charles Ngo's blog. It offers a lot of useful information on internet marketing and productivity. I read the Shopify blog too. It's a good resource when you're starting an e-commerce business.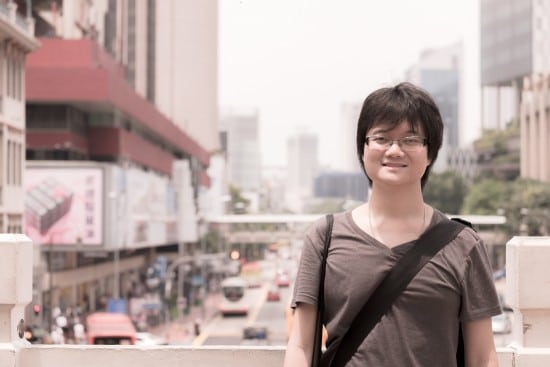 22. Any final recommendations you'd like to add for new affiliates?
Thanks for reading till the end. You guys are awesome! The last thing I want to recommend is to not give up on internet marketing. Your first campaign will definitely fail, but don't give up (if it's a success, you're very lucky!). Keep testing, and when you find a winning campaign, the money you make from it will cover the money you spent. Then you can live with it for a long time.
Wrapping it up
Ok guys. This is all for this week. As always, leave a comment below if you would like to see more interviews and share it if you can.
Don't forget to visit Alche Bank's blog as he documents his journey from time to time.
Talk to you before the end of the month! Take care.