Hello there guys. I'm back again and ready to post some guides and tips. But first, I'm launching this new category of Affiliate Marketing Interviews where I expect to get some traction and help you get to know some big (and not so big but interesting) affiliates from around the world.
Some affiliates are wide known, have blogs and they love building an image, and some others are just cool guys who work hard without nobody knowing who they are (except for their affiliate managers).
Affiliate Marketing Interviews
My idea is to interview a few of my friends and a few affiliates who might be interested in sharing something with my readers. After all, networking is a big part of the game. And sometimes reading an interview can reveal a few golden tips or give you that motivation to launch your first campaign.
Who could be the best affiliate to get started in this series of interviews? Of course my big friend Taiwo Bolugun, also known as the CashMoneyAffiliate.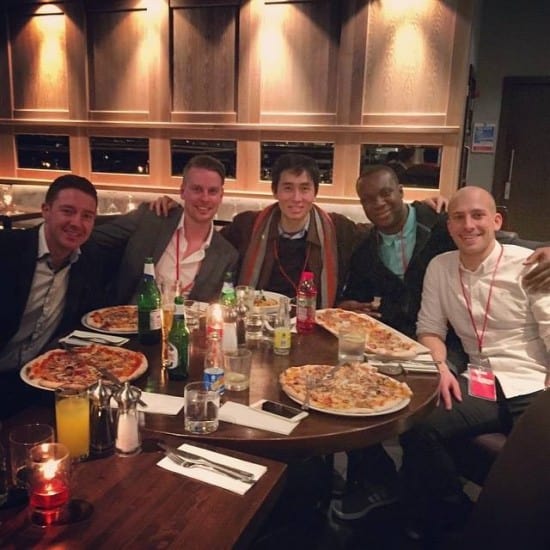 Taiwo has been a friend and a mentor for the last 14 months. I heard of him back in 2014 when I was looking to move from Facebook to Mobile Marketing and I was looking for mobile courses to get me in the fast track. At the time, Taiwo was posting his mobile journey at the AffiliateFix Forum (A great forum being managed by Oliver Kenyon; see photo above) and I found some of his case studies which helped me get started without paying a dime.
In fact, many of you are reading this blog thanks to Taiwo as he's the creator of the Mobile Marketing group on Facebook and he has promoted my blog a bit in his guides too.
How's the CashMoneyAffiliate doing lately?
Is he still running mobile campaigns?
How much can I earn promoting mobile CPA offers?
Which vertical would you recommend me to get started?
Where can I get a basic guide to gets started?
All these questions will  be answered in this interview along with a few others of my own. Keep reading…
How's this interview going to work?
Bold text means I'm asking a question. This is Servando and I'm curious 🙂
Classic text means Taiwo is answering my question.
Italic text means I'm adding a comment after his response. I like to add comments.
Easy, right?
Meet the CashMoneyAffiliate = Taiwo Balogun
1. Hey Tai. First of all, thanks for sparing some time for this quick interview. Could you introduce yourself for the ones that haven't heard about you already?
Hi readers of ServandoSilva.com. My name is Taiwo Balogun, also known as CashMoneyAffiliate. I have been doing affiliate marketing for almost 3 years. I'm now exclusively focusing on promoting mobile cost per action (CPA) offers.
I run a blog at cashmoneyaffiliate.com which includes a private members area for those who wish to learn how to successfully promote mobile cost per action offers. I am also an active member of the forum AffiliateFix as moderator and Dojo member.
Great choice from Oliver. AffiliateFix has a great moderador for the mobile marketing forum 🙂
2. How did you first get into the affiliate marketing scene?
I got into affiliate marketing when I told a friend of mine about my financial difficulties. He suggested me to give affiliate marketing a try. At the time he was making about $50 on Bing Ads.
3. OK, let's talk affiliate stuff. What kind of offers do you love to promote more? Has this changed in the last few months?
At the moment my favorite types of offers to promote are "download now" and "voucher/sweepstakes" offers. Yes, it has changed. A few months ago I was heavily into antivirus and utility app offers.
4. What has been your best day?
The best day I ever had was 12k in one day.
5. What was your worst day ever? Was it because of an error on your side or was it the CPA/traffic network?
I think the worst day I ever had was when I loss $2,500. This was actually due to testing 5 high pay-out offers all at once and forgetting to set a daily budget while running RON on a high volume pop traffic source and then finding that the link's didn't work on 3 of the offers anyway.
I have had this problem before. I don't recommend setting up campaigns at 3am in the morning either. I have screwed up the daily budget or CPM value before, spending hundreds just to realize I did it all wrong next morning. 
6. If someone wants to get started and launch their first campaign, what would you recommend?
I would first recommend they download and read my free Mobile Immersion 101 guide. Also, read the mobile case studies on my blog and the AffiliateFix forum to get a good idea of what an actual profitable mobile campaign looks like.
7. Do you offer a course or a guide to learn mobile marketing faster than just by reading forums/blogs?
Yes, I offer the Mobile Immersion Area. It has all the tools, scripts landing page templates, banner templates and guides you need to get started promoting mobile CPA offers. Even if you already have some experience promoting mobile CPA offers the Mobile Immersion Area can still help you achieve your goals.
I provide 1 on 1 support for all mobile immersion members via the ticket support portal and any support tickets submitted receive a personal response from myself within 24 hours.
In regards to network approvals I am always happy to personally recommend members of the Mobile Immersion Area into any CPA network but approval is always at the sole discretion of the affiliate network and managers.
There are a few great affiliate forums out there but the way in which the Mobile Immersion Area differs is that it's completely focused on how to make money with mobile CPA offers and even black hat techniques that most people avoid talking about on most forums is covered in great detail.
8. Name a traffic source you'd recommend to get started? (Please don't say Decisive :D)
Popcash, Popads, AdCash, Go2Mobi (strict) and Zeropark. Check more traffic sources here.
9. When you were starting out, what do you think was key to find your first successful campaign?
Going after a traffic source and countries bigger affiliates were not that interested in and also willing to put in the hustle to translate and launch my first successful campaign which was an app install to over 30 countries.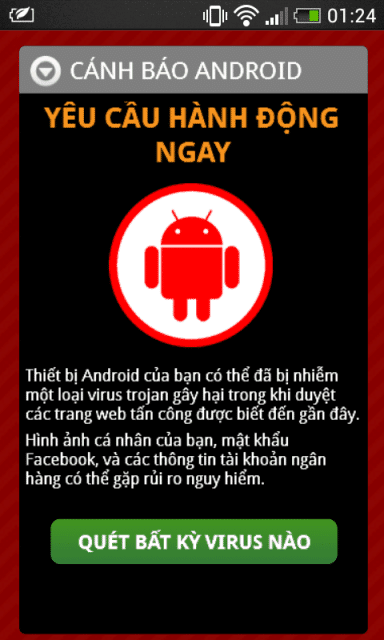 10. How many hours do you work on average per day?
When I'm at home and not traveling, I would say I work from 10 to 12 hours per day.
Same here. I usually put around 4 hours in the morning, 4 hours in the afternoon and 2 hours after dinner. Some days I work less and just focus for 2-4 hours, but when I'm at home I enjoy working for long periods.
11. Can you work even if you're traveling around the world, any suggestions?
I'm 100% sure you can. I still do at least 6 to 8 hours of work a day even when I'm traveling.
Really? I usually do 2-4 hours per day when traveling!
You want to work every opportunity you get. While waiting for your flight, on the plane and so on. Also I like to get up extra early in the mornings (about 7 am) so by mid-day I've put enough hours and have the rest of the day to myself.
I'm a creature of the night. Getting up at 7am is almost impossible for me, and let alone trying to get work done! However I can easily pull all nighters or work from mid-night to 2am and feel pretty good the next day. I guess we all have our preferences 🙂
Always make sure you have an internet connection. One way to achieve this is by buying a local SIM card and get a data package to tether the connection to your laptop.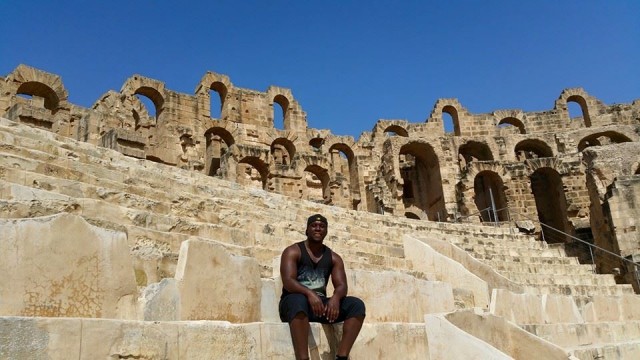 12. What do you think was the key point to go from 2-3 figures per day to 4-5 figures per day?
Only focusing on offers that would appeal to a wide audience and creating a plan of action of what processes I would follow when scaling profitable campaigns.
I go though this scaling process in a sweepstakes webinar I did a few weeks ago. Watch the webinar replay here.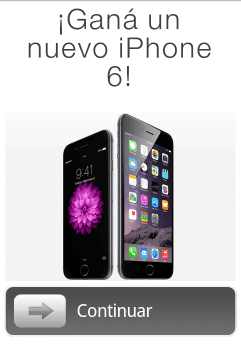 13. Is it too late to get started in mobile marketing?
Of course not. Unlike other declining verticals like PPV, mobile is only growing especially in developing countries.
14. Aside from money, which things keep you hungry and motivated?
I really enjoy the process of launching, optimizing and scaling campaigns and using the information gained to write case studies that could help other affiliates achieve there goals. One of the biggest motivations for me is helping others.
I feel you, bro. From time to time helping others learn the process and watch how they evolve and change their lives is something amazing and very satisfying.
15. Can you name 2 books you've read lately to be a better affiliate marketer?
The Adweek Copywriting Handbook
Ca$hvertising
16. Which offers do you recommend to get started as a mobile affiliate?
Download Now and SOI Voucher/Coupon Offers.
17. Do you run Desktop campaigns sometimes?
Nope.
Contrary to Taiwo, I've found some good Desktop offers to run lately. But my main focus is still in Mobile Offers.
18. Name 3 of your favorite CPA networks
Clickdealer
Yeahmobi
Mundo Media
Check more Affiliate networks here.
19. For starters, which blogs do you recommend to read?
20. Any last recommendations you'd like to add for new affiliates?
Mobile cost per action is still young and I really feel that every affiliate should be focusing on getting a solid handle on it.
There is no magic traffic source,offer or network and the affiliates who get massive success have simply mastered the process of testing, optimizing and scaling campaigns which I feel any new affiliate can learn to master.
Wrap it up
There you have it. If you're still wondering if it's too late to get into the mobile CPA business, TODAY is the best time to get started. TODAY will always be better than TOMORROW.
If you're a beginner download CashMoneyAffiliate's starter guide or get into the Mobile Immersion Area if you want to be in the fast lane to profits (100% mobile focused).
Please leave a comment if you would like to see more interviews like this. I already have 3 more interviews in the plans (hint, 1 affiliate has been mentioned in this interview already), but your feedback is always appreciated.
Talk to you next week 😉