I'm back with another interview at the middle of Affiliate World Asia and this one is going to be great!
iAmAttila is a well known marketeer in this industry and I love the direction he and his team are taking to grow and build assets in this industry for the long run.
I first met iAmAttila when I was doing research of new mobile traffic sources 2 years ago. His blog (IAmAttila.com) was very helpful because he actually listed dynamic tokens of many networks and for any newbie learning the ropes about tracking that stuff that is pure gold.
Also, I happen to know iAmAttila from the StackThatMoney forums and he was doing SEO 2-3 years ago at the same time I was documenting a few case studies on my SEO blog too. So overall I think we share a few things in common and he's been a cool guy to talk over Skype every time he has the time.
I also went to a quick breakfast he organized back in STM London although he probably doesn't remember as there were a few dozens of affiliates in a pretty small restaurant.
Meet iAmAttila – Affiliate Marketing Interviews
As always we're going to have different typography for each part of the interview.
Bold text means I'm asking a question.
Raw text means iAmAttila is answering back.
Italic means I'm adding a comment after his response.
Easy right? Let's get started!
1. Hello iAmAttila. First, I'd like to thank you for sparing some time for this interview. I've been following your blog for a couple years and I really appreciate having you here. Could you please introduce yourself for the people who haven't heard about you already?
Sure I can! iAmAttila (I Am Attila); yes that's my real name and I'm a 32 years old who's been nerding it up on the computer since age 8. I live in Europe (Budapest, Hungary and Subotica, Serbia) where my companies are based. Grew up and finished High School & University in Vancouver, Canada.
I just want to add here that I'd love to go to Budapest next Spring/Summer. Vancouver is also a damn nice place although I can't stand the weather in winter. 🙂
2. Where can people find more about you? (Please include your blog, Facebook page and any other medium so my readers can follow you)

People can connect with me on Facebook and check my blog. I've been updating it for a few years now. I'm also on Twitter.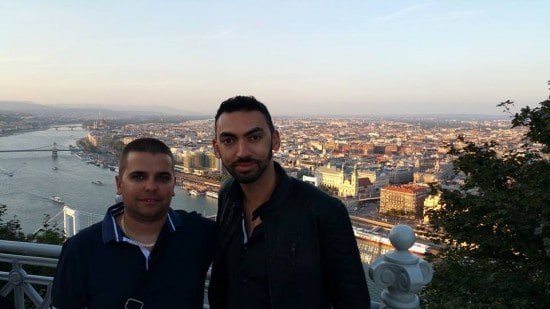 3. How many years have you been in the Affiliate Marketing World and how did all started? It's always interesting to read the stories of how we made our first bucks online and realize how much we've grown.
Been a full time affiliate for 7-8 years now…  I first fell into it in 1997 by pure mistake when I used to run Warez sites off fortunecity and geocities. Found out from networking that I could slap a Cyber Thrill casino banner on my pages and earn 5 cents a click. I did that and made thousands of dollars when I was in my teens.
After that, I took a break and went to work 9-5, which wasn't for me. Then did raves for a bit and when they banned legal raves in Vancouver I started up again online. That was in 2006/2007.
4. OK, let's get to the affiliate stuff. I remember you where running app installs with mobile traffic last year. What kind of offers do you run lately and what type of traffic do you run? Has this changed in the last few months/last year?

Mobile apps used to be good before the Dooms Day March 31st policy update to Google Developer Policy that I wrote about on my blog. After that you couldn't really use banners good enough to generate high enough CR on volume to profit on the super payouts mobile app installs are known for.
Currently I am involved in a lot of asset building ventures that provide value and great user experience; companies I will be able to sell for x,xxx,xxx+ if I want to exit.
5. Numbers are great for inspiration. It helps us realize how much can be made and push harder. Could show you us some numbers?


Sorry I don't like to talk about numbers; a lot of gurus do that and I am trying to distance myself as far as possible from gurus who earn money by teaching or selling courses vs. running real campaigns themselves.
RESPECT 🙂
6. Negative numbers help everybody get down to earth and remember we all make mistakes. Not everything super affiliates launch becomes profitable like magic. What was your worst day ever? Was it because of an error on your side (media buying team) or was it the CPA/traffic network?


Worst day ever I lost 4700$ because I had all my landing pages/tracker on one dedicated server and it got DDoSed to hell. Lessons learned

:
Never put all your landers on one server
Don't host your tracker on the same server as the landers (even though some might argue its a good idea for low latency)
Use server monitoring software
Have trained staff who know how to respond in case of downtime right away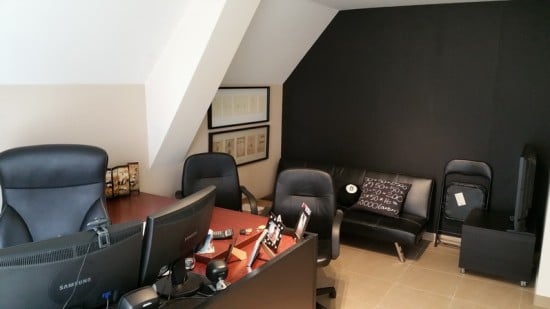 7. What's like having your own media buying team? Last year you had 21 employees and were looking forward to move to a new office. How's that been working so far?
I realized having a lot of people isn't necessarily the best way to go, so had restructured the whole operation into mini-teams in order to be able to branch out into different verticals/business segments. They function at SBU's (strategic business units) and I only have contact with the Project Manager from each, making it really easy to do multiple things at once well.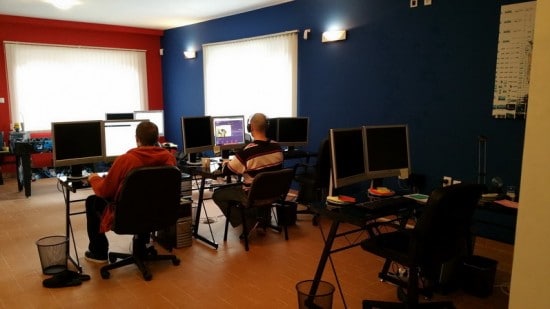 8. As far as I know you don't have any online courses available, but do you take affiliates to coach/mentor them personally? Even if you don't, what would you look for in a person to become a successful student?


People always ask me if I can coach them. These people don't realize me coaching them means losing time from my day, time that could make me a ton more money than having to repeat the same basic knowledge you can find on forums, and/or google.
So the answer is no, I don't coach because I don't need to as I make good enough income from affiliate campaigns.
I believe success has to do a lot with the way a person is, if they are pro active, always online, no excuses, always trying and launching campaigns, and doing controlled tests (my favorite thing in AM), then they will be successful.  

Because despite what anyone tells you, you never know if that is true or not – but DATA, that never lies.
That's how I feel. Especially when people ask you to train them and they don't have money to pay you and then money to spend on campaigns, besides some people who tell you that they won't pay but they will share their profits with you in the future… yeah sure… Some of them even get mad at you because they feel everybody should share their success.
However every time I find someone great that's already taking action and has specific questions to ask I help or guide them in the right direction as much as I can without losing all my time.
9. Facebook is a beast hard to tackle when you're a newbie trying your first campaigns. You'll likely get banned in a few days. When do you think it's the right time to move to the FB game?
If you have a real product, real service and people will benefit from this and be willing to share with their friends/family then sure, Facebook is really good. 

If you want to get in because you heard so and so is balling, and he makes money on Facebook – don't because you are too late. It's not like in 2012.
10. When you were starting out with paid traffic, what was the key to your first successful campaign? 
Collecting enough data so the numbers became statistically significant.

11. How much did you spend to find and build your first profitable campaign? Many people would love to know how much they need to invest to get started as sometimes they want to spend $100 and then say this thing doesn't work because they didn't get conversions.
I lost around 4000$ per month for 4-5 months straight before I started seeing positives. I also started with 1 full time assistant, and 1 designer because I hate doing grunt work – so their salary was included in my losses as well.
That's around $15,000-20,000 USD. Guys… please don't cry when you've spent $50 in 3 campaigns and didn't see conversions…
12. How many hours do you work, on average, per day/week? Do you work on weekends?
I work all the time, this for me is my hobby. I didn't get into it so I can travel and work 30 minutes and then fuck around on a beach or get drunk at some Moonlight party with 10 Thai hookers. 

Computers/Technology has been a passion of mine since a very young age, so what I do is like playing WoW for some; a lifestyle.
You like Star Craft? 🙂 WoW is very time consuming for me but a quick gaming session helps me keep my sanity from time to time.
13. How many hours per day does you're your team members work? If you stay until late, do they stay too?
They work 8-4PM M-F, my managers who get % of profits work 24/7 and are always available as needed.
14. What do you think is the key to achieve 4-5 figures per day? Where you the bottleneck before that? 

I was never the bottleneck, it was always hiring the wrong staff, cheap, no experience. Since I've been involved in outsourcing game now since 2006, I had a lot of experience and understand sometimes its worth it to pay someone 5x more, than to hire a guy for 1/5th that price.
Cheap workers don't know much, while well paid workers who go through a real, good interview process will. 

The key to achieve 4 figures a day can be as little as 1 campaign. Now, to grow it to 5 figures, that really depends on ones creativity on how/where they can scale it. So, knowing your traffic source and/or demographics (customer) will come real handy with scaling.
15. At this point I'm not going to ask if it's late to get into the game. However, where would you get started if you had a private student? Which vertical or traffic types would you recommend?


I'd start in a vertical that requires no cloaking and offers real value to the end user. Apps even though very hard to make any real profit in due to restrictions and super low payouts (which are actually in many cases lower than before Google came out with restrictions); 

Apps are great because you don't need a huge budget to collect significant data, and you can test and learn a traffic source; how to bid, split test angles, creatives, landers, etc.
There you go guys… Apps are a great way to get started and learn the ropes. Low payouts = more data and faster optimization.
16. Aside from money, what keeps you motivated? If your team manages everything around you could go out or travel around and just work a couple hours per day. What keeps you hustling every day?


For me affiliate marketing is like for others playing Warcraft or some other video game. The fun lies in the entire process, not really motivated by money per say – that's just a way of keeping score.
This is one of the first times I have heard something like this from another affiliate and I think it's a very unique approach. But I'm sure that helps you enjoy it more as the goal is the very same game instead of the results.
17. Can you name 2-3 books you've read lately to become a better affiliate?
All marketers are liers by seth godin
, Cashvertising by Drew Eric Whitman
, Thinking in Systems by Donella H Meadows
Read the first 2 and already bought the last one (Amazon Kindle to the rescue) thanks to your recommendations.
18. On Facebook, do you prefer running Mobile campaigns (Mobile newsfeed) or also Desktop campaigns (Newsfeed and RHS ads)?
I run all, then kill off what doesn't work. You can never know for sure until you try.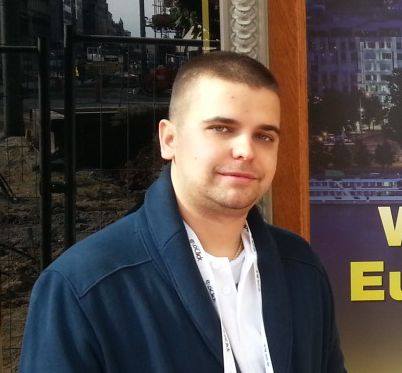 19. Name 3 of your favorite CPA/Affiliate networks:


MundoMedia, ClickDealer and Oasis Ads Media
20. For starters, which forums/blogs do you recommend to read?
My blog – iAmAttila if you want real info you can use and you are willing to skip inspiring filler material. 
STM
, Finch Sells, 
Charles Ngo's blog.
21. You've been talking a lot lately about running white hat and e-commerce. Could you talk a bit more about your plans for next year?

I am trying to build teams that function as their own strategic business units *SBUs*, ecommerce has high barriers of entry as you need merchant accounts, you need cash to float funds for Net30-Net60 and be really good at a lot of things for it to work out.     I'm trying to use everything I learned over the past 8 years or so to build online stores that act as money generating assets for me. 
22. Thanks for your time again bro. Hope to catch up with you sometime soon. Any final recommendations you'd like to add?
Read something, then test it out by implementing it. There's too much info out there, and one can get buried in it; I read something – then try it right away and see what happens. I recommend the same. DOERS make money, READERS just READ.
What's next?
I'll write a post to wrap up my experience at Affiliate World Asia soon. Stay tuned and take care!