A few days ago I was checking my Facebook newsfeed and overall my timeline when I noticed this viral video which I originally saw like 3 years ago.
The video explains how buying Facebook Ads is a waste of time because 90% or more of the traffic (don't quote me, I don't remember the exact number) coming from Ads were fake profiles and bots that never interact with your ads or buy anything.
We as marketers know that Facebook is one of the biggest traffic sources online and its quality is unmatched by almost every source except for Google. Facebook generates billions of dollars in revenue by driving targeted traffic to pages, websites, offers, and a lot of branding and it's probably the favorite social media source in general.
But because of this viral video hundreds or even thousands of people who never ran a Facebook ad or that only spent $3 bucks and never made that money back now think that Facebook ads are a complete scam.
Sometimes I think maybe an avid marketer planned the video to get people away from Facebook ads, but most probably it's just to get viral views and followers.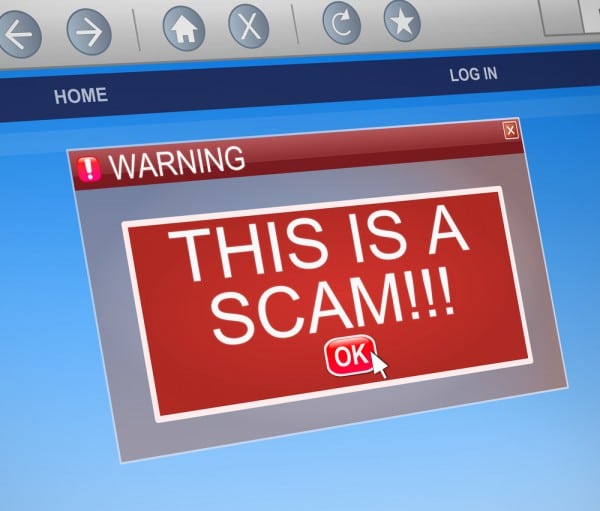 Anyways, the point is many times we get asked about a traffic source we recommend because affiliates are always looking to the easiest sources to start learning.
And once you recommend one some people will answer things like this:
Oh no, but I'm looking for another source because I spent $100 there and only made $37 back.

I tested it but that traffic source doesn't work. It's ALL bot traffic. I spent $20 there and 0 conversions.

I signed up to that traffic source but their CPMs are so high NOBODY can be profitable there.

Something must be wrong with my account because I tested a pin submit in Facebook and after 200 clicks nobody converted.
Honestly, if you're asking somebody for a recommendation and you're going to say NO then why ask?
You can, however, explain a bit your situation and tell them why you think that traffic source didn't work for you and see if you can get any proper directions to do it right and keep testing.
There are a lot of reasons why a traffic source might not work for you, but don't automatically assume it doesn't work for others.
Here are just a few reasons that come to my mind:
The traffic source has very high prices
Yes, many times a traffic source has high prices and you think you can't be profitable there. I mean, how could you make money on a $0.3 app when the bid is like $20 CPM , right?
Well, first thing you need to do is market research. If the cpm is high, it means something is working really well there. Nobody is going to keep spending money for long periods of time if it doesn't convert. Some affiliates might do it for a couple days to kill competition, but it can't go forever.
Do your research and check which kind of offers are killing it so much that they're driving the CPMs up. Sometimes I pay more then $30 CPM for pop traffic, because I know it works and converts. Sometimes I pay $0.3 CPM.
The traffic source has very low prices and it's 80% bot traffic
Oh yes, there are traffic sources full of bot traffic and yet they still survive. When this happens you have to be aware that you'll lose money in the beginning trying to filter all the garbage and you HAVE to give maintenance to your campaign and filter the new bot websites every few days.
Publishers are smart and many of them have automated systems to create and submit new websites to a traffic source every day. Some traffic sources fight this better than others, and thus usually have higher quality of traffic but at higher prices too.
The thing you need to consider is that some traffic sources will always have a high percentage of bot traffic and you either live with it and think of it as an advantage, or leave them alone for somebody who can monetize it.
If a network is selling traffic that never converts and it's mostly bots, for how long do you think they can do that? Either the prices are going to go down to compensate it or the network is going down after a few years. I bet many of you can think of a couple networks that had really bad performance and ended up disappearing after 1-3 years of being in the industry.
Affiliates are very aggressive and you can't keep up with them
Let's keep it real. We're all looking for ROI and some affiliates can be aggressive as hell. Sometimes your cute simple lander won't stand a chance against other people with higher payouts, 5 scripts to make the landing page impossible to close, iFrames, etc.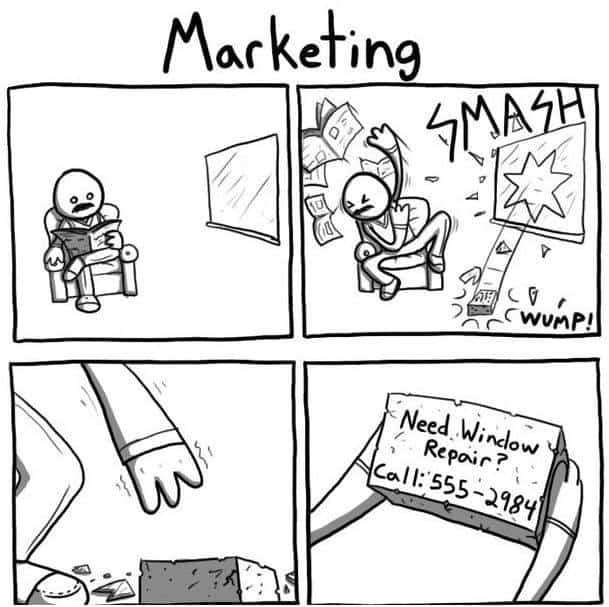 I've met some affiliates that can't sleep at night because they think the police is going to come to their house and arrest them (cough, nutra, cough, 01-800 support, cough). If you can't keep up with them you'll have to move to another source or try to adapt or come with unique angles or offers nobody have so you can have an edge.
You didn't test enough
Yeah. Simple as that. If you haven't spend at least a few hundred dollars just to test the waters please don't say something doesn't work.
If your offer has been tested and proven in other sources and it just doesn't work in a new source then it's OK, you can explain that and think of why it's happening. We all have sources or even geos that somehow never worked for us but others are making money. But if you randomly chose an offer and 1 landing page and it's not backing out you still have a lot to test before saying it sucks.
Don't forget the payouts of the offers define your campaign budgets. If you've got $1,000 to test don't go for a $20 or $50 payout offer. You can't get much data out of it. This is one reason native traffic is not recommended for new people and why so many mobile offers with low payouts are popular.
Some traffic sources suck, though
OK yes, I admit some of them really suck but it's mostly because they have weird user interfaces, tons of bot traffic and slow approvals. But overall, if a network has the intention to be in the industry for long, they have to sell real traffic to real people, or they will lower their prices and volume until they die.
But please, don't say Facebook or Adwords suck. They do have weird algorithms and systems that create head aches every time they get updates but they do work and the traffic is real with very high quality if you  know how to use them.
Some traffic sources suck and don't have volume, but I don't see them recommended much anywhere for newbies, so they're more obscure traffic sources you use to scale if you can.
Make sure learn a traffic source and dominate it. Some people will make $20 per day in a traffic source and think of moving to another because there's not enough volume to make $300 per day.
What they don't know is other affiliates are doing $2,000 per day in the same traffic source because they've learned the ins and outs of it and dominate it. Yes, you have to learn how to scale and in many cases we have dozens, hundreds or even thousands of campaigns running to reach 4-5 figures per day, but it's not imposible.
Servando out.