Spy tools are great to gather info, make market research and increase your profits. However, most of them end up dying sooner than later because they are not updated anymore or simply because others take them down (cough FB cough). Sometimes I even recommended spy tools that worked and had people telling me they wanted a refund because suddenly it stopped working and that's basically how this world is at the moment.
Do you think CPA offers are shady? Spy tools are shadier.
However 3 years ago there was a Spy Tool that actually got great results from mobile pops/redirects and a lot of people started to freak out when they noticed they couldn't cloak it as easily as other tools (I and some friends included haha). This Spy tool is named Adplexity and instead of busting out after 6 months they've been in the industry for 3 years and they're growing to more geos, traffic sources and ad types every year.
Adplexity
Adplexity is by far my favorite tool nowadays, and while it's a shame it doesn't have a FB version (FB now has a free in-house ad spy tool BTW), they cover pretty much the rest of the market.

Adplexity has 4 versions at the moment including Adplexity Mobile, Adplexity Desktop, Adplexity Native, Adplexity Adult.
Adplexity Desktop
I'm not sure but I guess the desktop version is the less popular of them because native and mobile have been hot for the last years. However, the desktop version covers a lot of networks from banner display as well, which gives access to a lot of data even though a lot of it isn't affiliate related: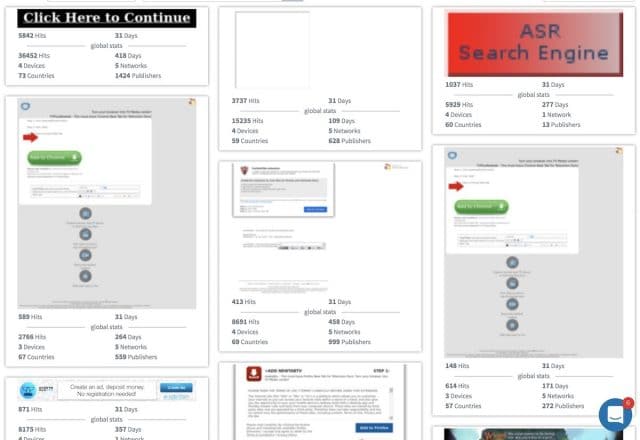 They also cover web pops: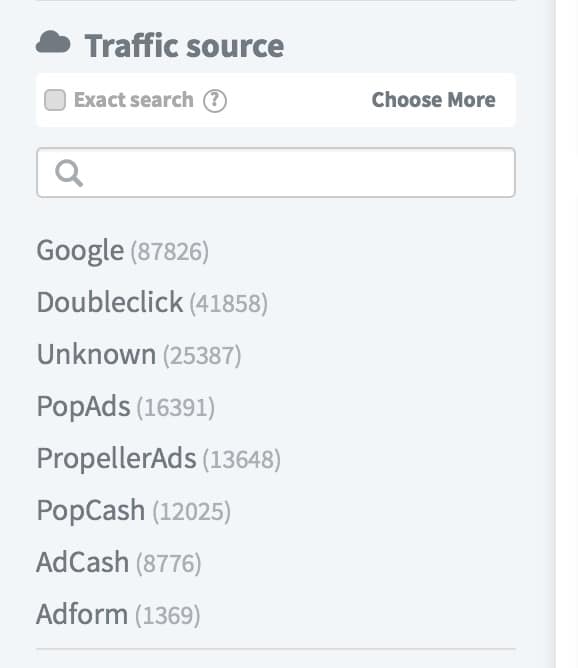 The whole list of networks covered by Adplexity desktop are:
Google Ads
Double Click
PopAds
PropellerAds
PopCash
Adcash
Adform
AppNexus
OpenX
TheTradedESK
CPMStar
Rubicon Project
SiteScout
Admicro
Exoclick
MediaMath
TribalFusion
Zanox
Turn
PulsePoint
EroAdvertising
Slimspots
Juicy Ads
RocketFuel
Appier
Adgear
Traffic Junky
Smaato
Trafficfactory
TrafficHunt
Adverster
I'm sure you haven't heard of some of those ever in your life. I remember I used to work as a publisher with many of them back in 2012-2013 before learning media buying. The top 10 networks from the list are the ones with more data though.
The geos supported in the Adplexity Desktop version are:
USA
BR
IN
RU
TR
AU
UK
ID
DE
SW
CA
BD
UKR
PL
NL
SRB
CZ
ZA
VN
TH
IQ
GT
PK
NO
HU
PH
JP
BE
RO
SE
SIN
NZ
SA
BG
CO
PA
IL
KR
IT
NI
AR
JO
AT
HK
EC
GHA
NG
ES
VE
CL
PE
FL
FR
HRV
MX
LV
DK
PY
MY
TW
IE
EG
PR
QA
LI
BG
GR
CH
UAE
DR
PT
KU
BH
LU
So yeah… they cover a lot of geos and networks overall. You can get Adplexity Desktop right here (see below for discount coupons)
Adplexity Mobile
Adplexity Mobile has evolved with the years adding more data and stuff. Here's some of the data now they cover: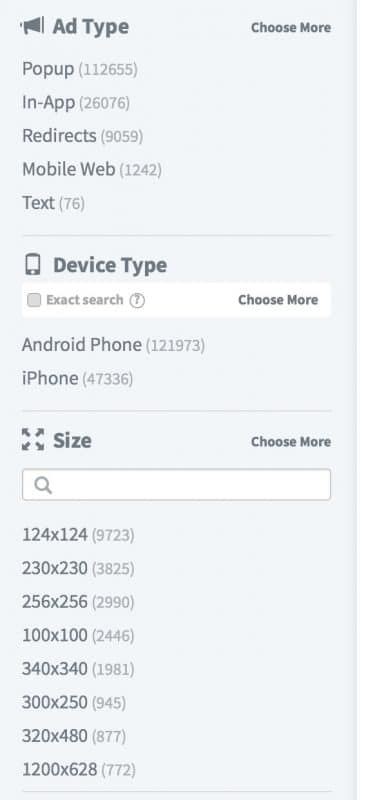 So instead of just covering pops, they now have mobile redirects, web banners, text and in-app. For example, if you search for mobile web display you can see apps being promoted like this: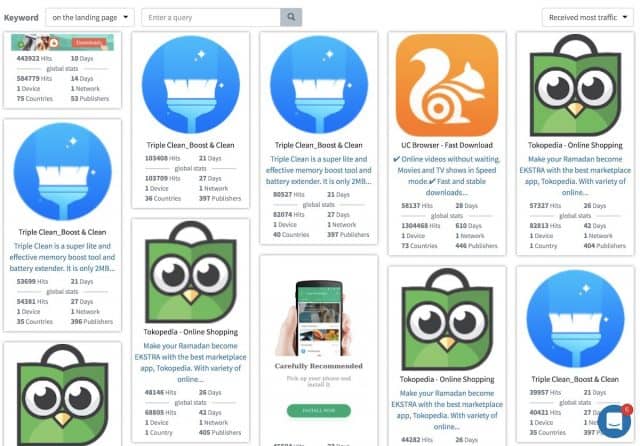 But if you search for pops and redirects you'll see direct landers like this: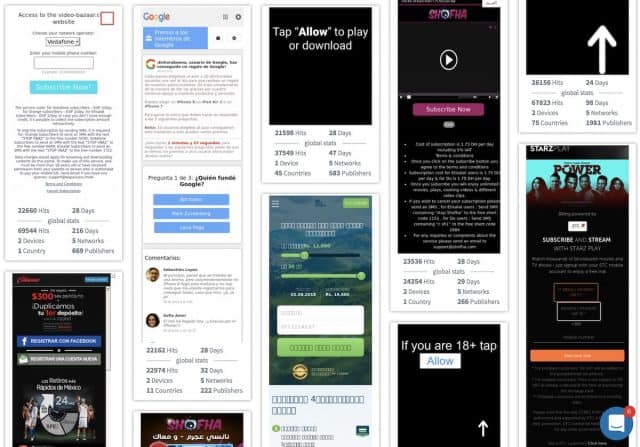 As for the geos they cover a similar huge list like they do in desktop. Here are the traffic sources covered in Adplexity Mobile:
PopAds
PopCash
PropellerAds
StartApp
Adcash
Zeropark
Inmobi
Airpush
Exoclick
Appier
AppNexus
Leadbolt
UC Union
Smaato
ThetradeDesk
Admicro
Sitescout
MediaMath
SlimSpots
Adform
TrafficJunky
Rubicon
EroAdvertising
JuicyAds
Plugrush
But again, the top 10 are the ones with more data. Many of the networks here at the end of the list are adult networks, so you can find more info in Adplexity's adult version instead.
Get Adplexity Mobile (keep scrolling down for discount coupons).
Adplexity Native
The native version of this spy tool covers fewer countries but has data from both mobile and desktop native ads.
Once you get inside this tool, you'll see 100% banners from viral sites, news sites, etc like this: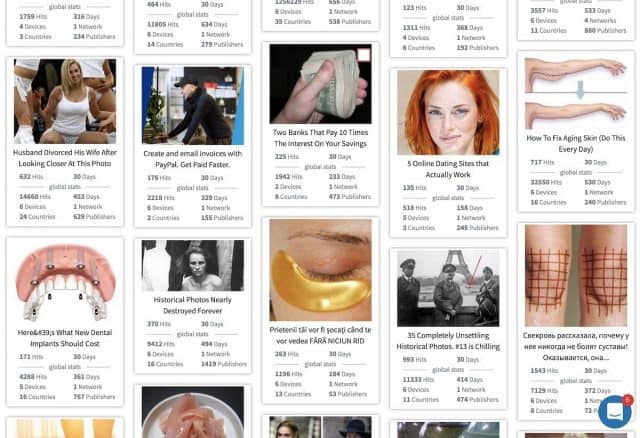 Obviously, the verticals here are quite different than desktop display/pops and mobile app/pops. Nutra offers, finance, gambling, casino, etc. is what you can find the most here in Native Ads.
Adplexity Native covers the following networks: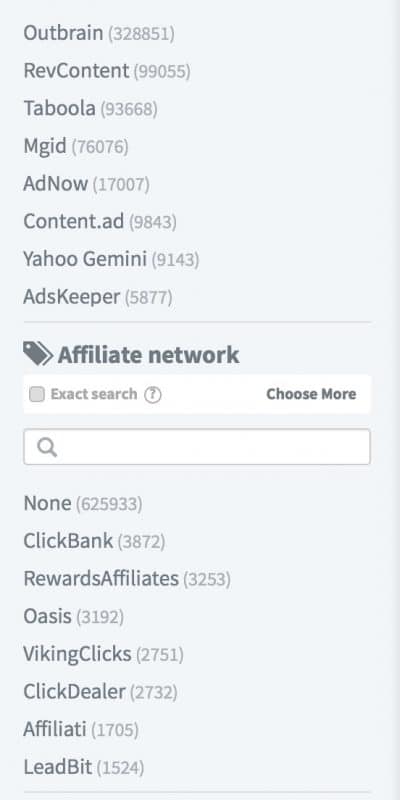 And the geos they work with are less than the other versions but they have like 40 geos and consistently add more every few months.
Downloading banners or landers from any version of Adplexity has been simplified to clicking a yellow button and waiting so you can receive a zip file with the lander and its assets. This is something that has improved as before you had to rip them on your own and some landers could get messy with the code and images.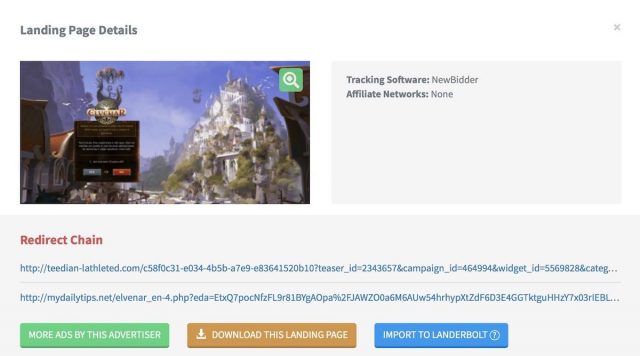 Get access to Adplexity Native (see below for coupons).
3 strategies to make money with Adplexity (any version)
Most people will use Adplexity to check what's working, get a general idea of offers, landers per country and sources. Also to get banners or landers when they're new or have problems coding. This is fine, however, you can take simple actions to get your campaigns started faster or make them profitable if you use the data Adplexity gives you. Here are 3 quick tips you can use to start making money with any of Adplexity's versions.
1. Manually spying what works after getting the URLs data
Let's say you find a campaign that's been running for a long time (use filter: running longest) and you want to spy those sites to see which banners/landers are working. Instead of just opening it and downloading the banner/lander to test in a network, go to the data and see for how many days the campaign has been running. If it's more than just a few days it's probably making money like this one:

It's got a lander that has been running for almost a year, with an ad trend that goes up and down every few months like this: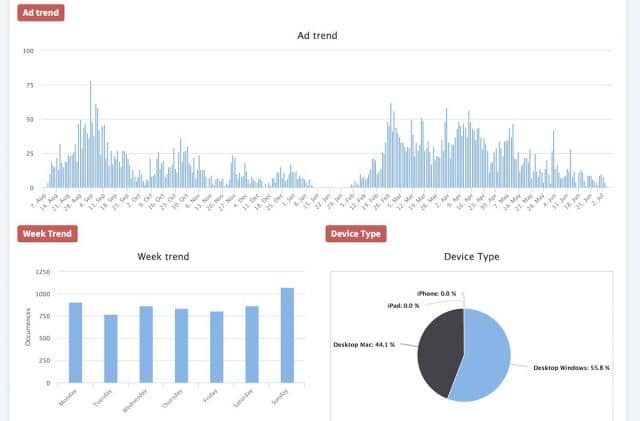 You'll learn that this offer is being run on windows and mac desktop mostly, so that's how you're going to spy it using a VPN or asking a friend from that Geo to check it out 🙂
Now scroll down and you'll find the information of the top 10 publishers bu duration. This info is still in BETA mode but you can copy those URLs and spy them manually to see which offers are working and if they have different landers/banners you'll see them as well.
Make sure you copy all the top 10 sites to see if the data is consistent and you get to see the actual campaign there when spying manually.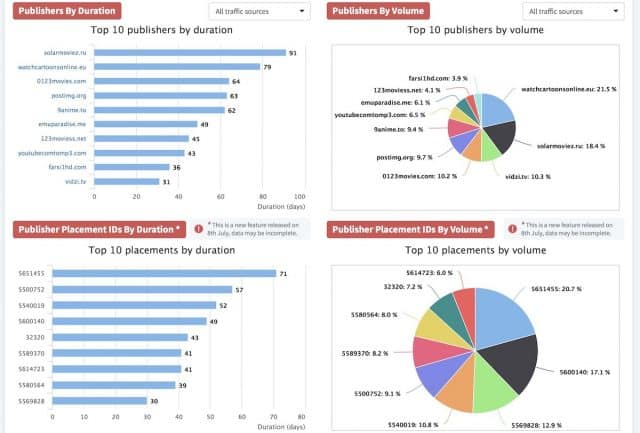 2. Start by testing whitelists in traffic sources
If you checked the image above you'll see the info of the website IDs along with the URLs. You can use these website IDs to test your offers with a whitelist campaign so you burn less money and see if your lander/offer works or at least converts.
If you scroll down a bit more you'll see this:

That means you can test those website IDs in MGID, but for other campaigns, you spy it will show different traffic sources where you can put them to test. This way you'll avoid a lot of the bad placements or bots and while you still need to figure out the payout, lander+offer combo and bids, you're now one step closer and you'll burn less money while testing although at a cost of volume. This is perfect for people with tight budgets or testing offers at the beginning.
3. Reverse engineering what's working
Filtering by most seen ads or larger duration and geos isn't the only way to work with Adplexity.
If you've got access to a network already and you want to know what's working overall and in which countries you can reverse engineer using the filters to test wherever it looks like people are running more, including networks or geos.
For example, let's say you want to run a Native offer and you've got an account with Oasis Ads (Nutra and others). From the general page go to the filters and start by filtering by network selecting Oasis like this: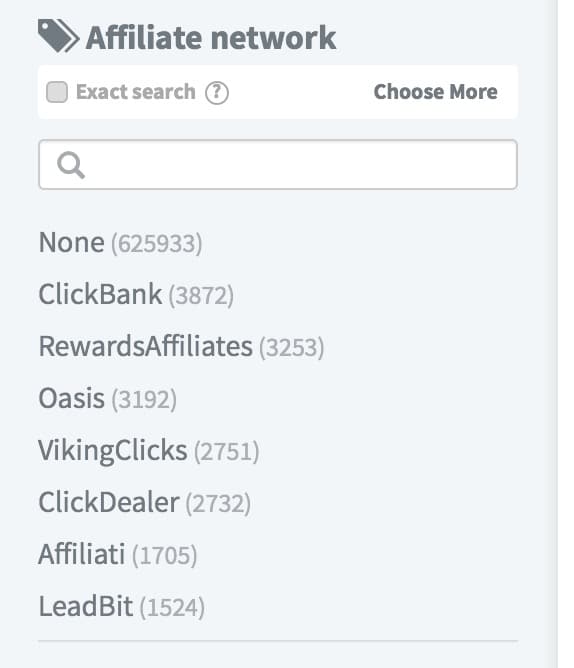 Now you want to know which source is working better for them, so you can look at the traffic source filter and you'll see a list ordered by the number of ads seen that contain Oasis offers. In this case, the volume seems to be mostly in Revcontent, while bigger networks like Outbrain and Taboola don't appear much (they're more strict and won't approve easily Nutra campaigns). Click on Revcontent: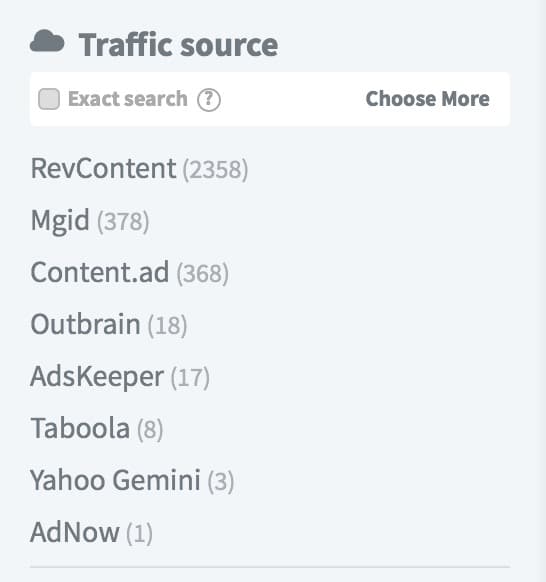 Now that you've filtered by Affiliate Network AND Traffic network you can get a quick idea of which are the hottest geos. For example, in this case, Australia, Canada, and the UK seem to have more Oasis offers than the rest. Those are all tier1 geos.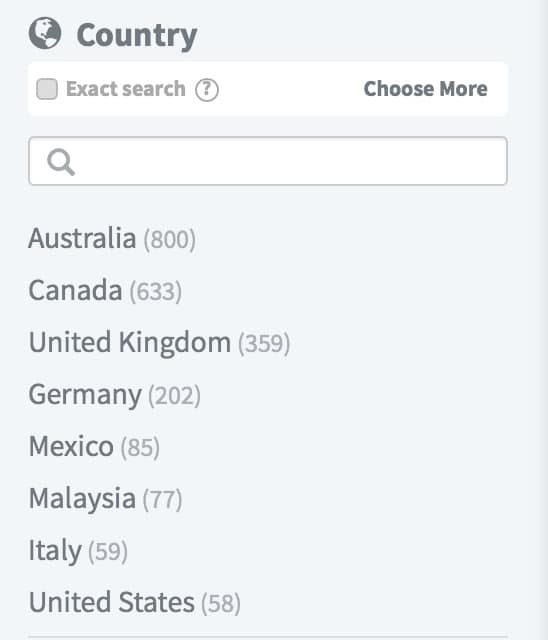 Once you've got the desired Geo, click it and you'll see all the banners and landers being run and because you've got an account with Oasis already now you've got to download some landers and launch your campaigns to start testing quickly.
Just for fun, I selected MX and here are the banners and offers that seem to be working at the moment: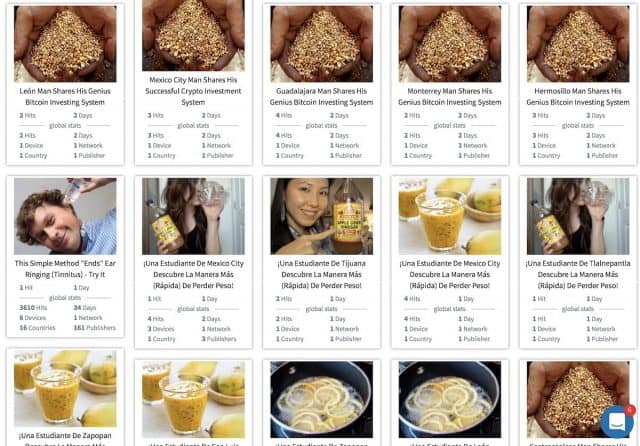 It's all Nutra and related, and I already know which are some of the hottest geos without asking any managers thanks to this data.
Overall you can use the filters in different ways to discover what you want. For example, if you've got an account with a traffic source but you're looking for offers start filtering by source, then country and then check which affiliate networks are left in the filters so you can go and sign up with a bunch of them.
Want a discount?
Overall, as I've mentioned Adplexity is a great tool and it can be very powerful for either new affiliates or advanced ones. New affiliates have problems like not being able to create landers or now knowing what works on a geo/traffic source.
For advanced affiliates is more about leveraging the global data to help them get more positive campaigns or achieve ROI faster.
For whatever reason you need it, here's a discount for each one of their versions:
Adplexity Mobile: GET IT HERE (use coupon "servando" for $50 discount)
Adplexity Native: GET IT HERE (use coupon "servando_n" for $80 discount)
Adplexity Desktop: GET IT HERE (use coupon "servando" for $50 discount)
Talk to you in the next one 🙂