This is a quick guest post by Souvik Mallick, a friend from the AffiliateFix forums.
If you ever think of crafting a beautiful simple landing page like the one below, or have ever seen anything like this running in the affiliate space you'll know it's destined to fail. Souvick shares a few tips he's gathered to make your landing page convert better.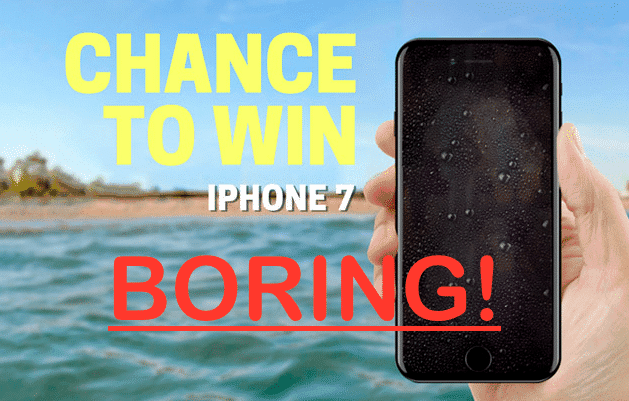 Every day thousands of newbies join the affiliate marketing and CPA industry in a hope to make a fortune. But the truth is only a few affiliates succeed and the rest fail terribly.
There are several reasons for their failure and some of the most highlighting are not enough budgets, lack of knowledge, mental preparation and most importantly failing to take action. Even if someone takes action, if they lack perception and don't work harder to improve they will end up failing.
Among other factors, optimization is the key factor which determines the success and failure of an affiliate. Those who are good at optimization always excel and create their own opportunities rather than just sit back and wait for them.
Not every campaign an affiliate creates is profitable right off the bat. That happens very rarely. In order to make the campaign profitable and get maximum return of investment (ROI) one must do optimization properly.
To do that one must make sure to avoid the mistakes outlined in this infographic. Direct linking works in some cases, but it's landing pages (pre-landers) which work better and are the pinnacle source which helps in achieving a better conversion ratio converting visitors into lead/sales.
Landing page conveys messages to the visitors and persuades them to take desired action. So to ensure better conversion rate, one must first learn the best way to do Landing Page Optimization (LPO) and avoid the common mistakes made by most of the affiliates.
Some of the common mistakes are poor landing page design, headlines, content used in the landing page, Call-To-Action (CTA) button, color contrast of the landing and not doing enough A/B testing. So, if one avoids these mistakes while creating landing pages and setting up their campaign, then campaign optimization becomes very easy and can achieve higher ROI through better conversion rate.
This infographic from Affiliate Ninja Club will help you avoid those mistakes. So I think it would be great to share it with my blog's readers.